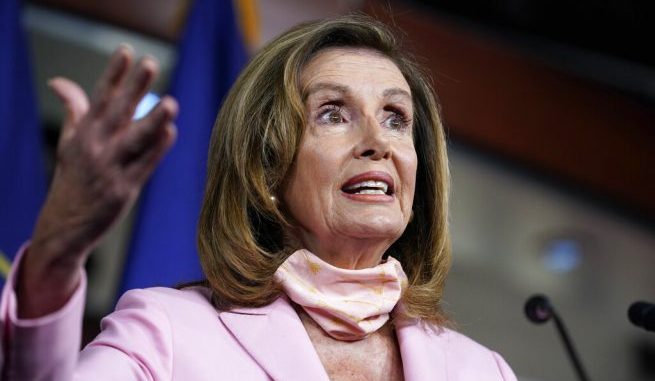 OAN Newsroom
UPDATED 12:00 PM PT – Saturday, August 22, 2020
The House convened Saturday for a vote on a divisive piece of legislation, which could provide massive additional funding to the U.S. Postal Service. The lower chamber's vote on the "Delivering for America Act" is attempting to reverse changes made by the service this month.
It came after lawmakers raised concerns over the Postal Service's ability to handle the influx of mail-in ballots for the November election amid the ongoing pandemic. The bill would also send $25 billion in emergency funds to the service to prepare for the high volume of mail.
Tune in for my conversation with reporters as the House prepares to pass legislation defending the Postal Service from the Trump Administration's assault. #DontMessWithUSPS https://t.co/tiWv9RqlW2

— Nancy Pelosi (@SpeakerPelosi) August 22, 2020
However, Republican lawmakers have voiced great opposition to the legislation. They recently slammed the bill as an unnecessary waste of taxpayer money.
Meanwhile, the Office of Management and Budget has advised President Trump to veto the postal service bailout. The department issued a statement against the legislation, which they claimed will "arbitrarily" give the USPS the $25 billion without substantially linking it to either the pandemic or the upcoming election.
The statement further suggested the bill will freeze much needed reforms and "misses an opportunity to improve the agency."
The department went on to call the bill an "overreaction" and claimed the USPS has sufficient funding through August 2021.