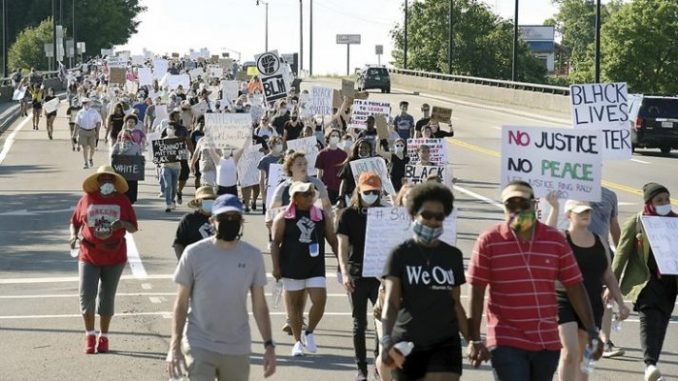 OAN Newsroom
UPDATED 12:40 PM PT – Saturday, August 22, 2020
Tennessee recently passed legislation to crack down on its unlawful protesters. Governor Bill Lee signed the measure Thursday after the state general assembly passed the measure last week.
The legislation was pushed forward and passed quietly by Republicans in the state to minimize property damage and violence during the ongoing protests. Demonstrations over racial justice have been taking place outside the state capitol for roughly two months.
"I think what we saw was a courthouse on fire, businesses being broken into, vehicles being damaged," explained Lee. "We saw lawlessness that needed to be addressed immediately."
The measure will impose increased penalties for protesters violating the law during demonstrations. Under the legislation, setting up a tent overnight on state property would be considered a Class E felony, which could result in a six-year prison sentence and losing the right to vote.
The bill will also establish a mandatory minimum 45-day hold for those convicted of rioting and will increase fines for property damage.
The bill has been met by criticism from groups like the ACLU, which have said it could go against efforts to minimize prison sentences and doesn't do much for racial justice.
However, Governor Lee continues to stand by the legislation and has also vowed to address racial justice in the state.
"There were things I would have done differently with regard to that bill, but I think it accomplishes what we want to do," he added. "I am fully committed to criminal justice reform, it's been something I've talked about and advocated for for years."