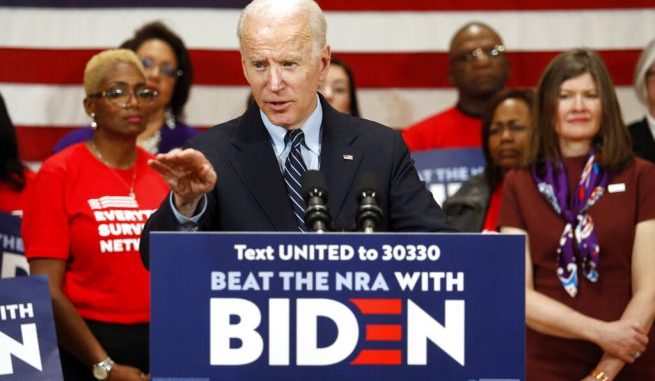 OAN Newsroom
UPDATED 3:55 PM PT – Saturday, August 22, 2020
Democrat presidential nominee Joe Biden and his running mate Kamala Harris have claimed they are willing to shut down the entire country to stop the spread of COVID-19. Their remarks came Friday, just hours after Biden accepted the Democrat Party's nomination.
During an exclusive interview in Wilmington, Delaware, the two discussed certain hypothetical situations, such as how the team would tackle the virus if elected in November.
"I would shut it down," stated Biden. "I would listen to the scientists."
"I would shut it down. I would listen to the scientists."

Joe Biden tells @DavidMuir in an exclusive interview that as president, he would shut the country down to stop the spread of COVID-19 if the move was recommended by scientists. https://t.co/2A9r07d7EC pic.twitter.com/Ib99cshlSI

— ABC News (@ABC) August 21, 2020
President Trump has since reiterated that he will not call for widespread lockdowns, which he said would cause the country "more harm than good."
Biden went a step further by announcing he would also consider imposing a national mask mandate.
"I will be prepared to do whatever it takes to save lives," he said. "We cannot get the country moving until we control the virus."
The former vice president went on to criticize the Trump administration for prioritizing the health of the economy over the health of the American people.
"That is the fundamental flaw of this administration's thinking to begin with," added Biden. "In order to keep the country running, the economy growing and people employed, you have to deal with the virus."
Despite the Democrat's remarks, President Trump's economic adviser has not wavered in his call to get "America back up and running." He noted "lockdowns didn't work the first time and won't work a second time."