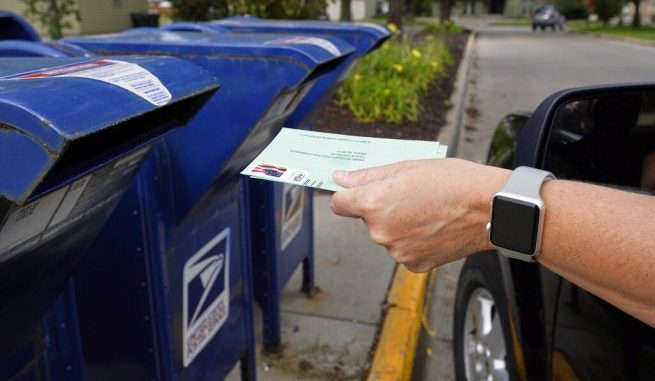 OAN Newsroom
UPDATED 6:55 AM PT – Wednesday, August 19, 2020
United States Postal Service Postmaster General Louis DeJoy has delayed new agency reforms until after the presidential election.
In a statement Tuesday, DeJoy said the agency is ready to receive the large volume of election mail this fall. The postmaster also emphasized retail hours will be unchanged and overtime will continue to be approved.
The new announcement came after more than 20 states filed two separate lawsuits against the postmaster general over the proposed operational changes. Washington State Attorney General Bob Ferguson, joined by 13 other attorneys general, filed one of the suits.
"The fact that within 15-minutes of being on a phone call announcing this lawsuit, the postmaster — 'you know what, we're going to back down' — I think is an indication that we've already had some success," stated the attorney. "We're not declaring victory by any stretch of imagination, but it's already an initial victory in this battle."
The new agency reforms, which were brought forward last Friday, included cutbacks in overtime and would have allowed the Postal Service to no longer treat mail-in ballots as first class mail.
DeJoy said the decision was made in order to "avoid the appearance of any impact on election mail." Democrats raised concerns after claiming the changes would severely delay mail-in ballots and disenfranchise some voters.
"We need to call upon and are calling upon the board of governors to remove this postmaster general," stated Sen. Chris Van Hollen (D-Md.). "…we just saw the statement of the postmaster general saying he doesn't plan to make any additional changes…we need to watch that diligently, but they need to reverse the measures they've already put in place."
However, DeJoy stated the planned operational changes will still continue after the November election. The postmaster general is set testify before the House Oversight and Reform Committee next week regarding the changes.