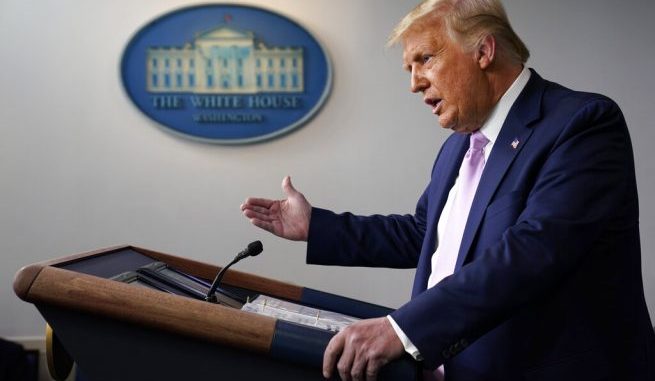 OAN Newsroom
UPDATED 6:10 PM PT – Wednesday, August 19, 2020
President Trump held a press briefing on Wednesday to discuss the latest updates to what he is calling the "horrendously stupid" Obama era Iran nuclear deal. The president announced he has directed Secretary of State Mike Pompeo to "restore virtually all of the previously suspended UN sanctions on Iran."
He went on to call the deal an "Obama-Biden foreign policy failure." He further alleged the U.S. funneled billions of dollars to Iran indirectly, which in turn funded all of the "chaos and bloodshed" in the region.
"My administration will not allow this Iran nuclear situation to go on," stated President Trump. "They will never have a nuclear weapon."
The president concluded the Obama administration did not do a "good job" with the deal. He added if they did, the American people would not have supported his "Make America Great Again" agenda.
He also said it's time for American soldiers to come home from Iraq and reiterated there will be peace in the Middle East.