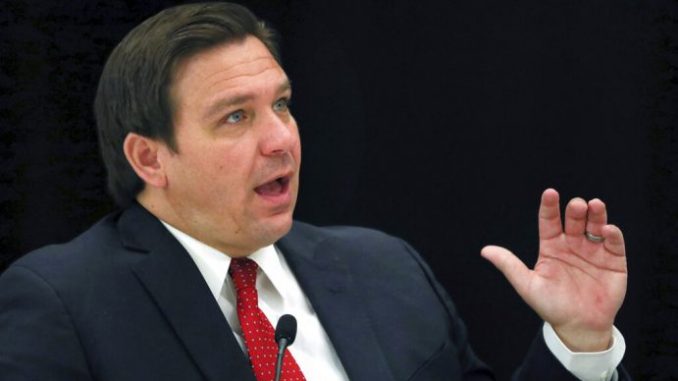 OAN Newsroom
UPDATED 8:52 AM PT – Tuesday, August 18, 2020
Florida is bringing back the Hurricane Michael Recovery Loan Program, which will offer more relief to families effected by the 2018 natural disaster.
In a press briefing Monday, Gov. Ron DeSantis (R) said the state funded the loan program with $10 million. This is up from last year's $5 million budget.
The recovery loan program is expected to help more than 650 families purchase a home. The Category 5 storm was Florida's strongest hurricane on record and left many parts of the state devastated.
"These storms come and go, but the damage they leave behind takes time to rebuild," said Gov. DeSantis. "Today is a great announcement because on Sept. 1st, the Florida Housing Finance Corporation will be relaunching for the second year in a row the Hurricane Michael Recovery Loan Program."
The Hurricane Michael Recovery Loan Program – which provides $15K for down payment and closing cost assistance to purchase a new home – will relaunch on Sep. 1. This year, at $10 million, the program is twice as big as it was last year and will be able to help over 660 families.

— Ron DeSantis (@GovRonDeSantis) August 17, 2020
The loan program will provide residents with $15,000 loans to help with housing costs. The loans are forgivable under the condition the borrower remains in the area for at least five years.