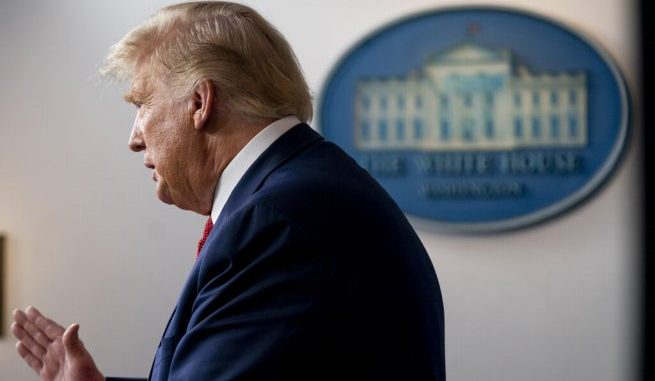 OAN Newsroom
UPDATED 7:57 AM PT – Tuesday, August 11, 2020
The legal tug-of-war over President Trump's tax returns continues with the president's legal team filing a new objection Monday over the nature of the district attorney's investigation.
The defense lawyers said the "allegations and innuendo" behind the probe were nothing more than the district attorney "fishing for a way to justify harassment of the president."
The objection went on to call for a judge to dismiss the prosecution's subpoena, which calls for eight-years of the president's tax returns and other financial documents.
The Trump legal team said the district attorney's case for those records is "unjustified and insufficient." Meanwhile, the subpoena, which was filed back in September of 2019, is still up in the air.
New life was breathed into the matter after the Supreme Court ruled in July that presidents are not immune to investigation by state authorities. The decision left room open, however, for other types of appeals. It's in this space the president's lawyers argued the probe itself is too broad.
This comes as the district attorney's office suggested for the first time last week that it's investigation into the president's finances will look into more than possible hush money payments ahead of the 2016 election, but also possible businesses fraud out of the Trump organization.