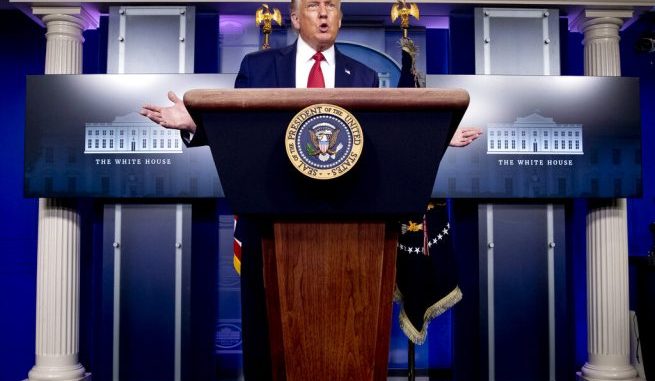 OAN Newsroom
UPDATED 9:21 AM PT – Tuesday, August 11, 2020
President Trump said for the most part, school kids don't catch the coronavirus very easily.
During Monday's press briefing, the president was asked whether or not he's concerned about the number of children who tested positive for COVID-19 within the last two weeks of July. He said it's important to remember the virus has *ittle affect on children in the grand scheme of things.
"They get better very quickly, yeah they may have it for a short period of time, but as you know the seriousness of it in terms of what it leads to is extraordinarily small…ery much less than one percent," President Trump explained.
LIVE: President @realDonaldTrump holds a news conference https://t.co/q1rxBdvHGv

— The White House (@WhiteHouse) August 10, 2020
His remarks come as state officials across the nation are working to finalize school reopening plans.