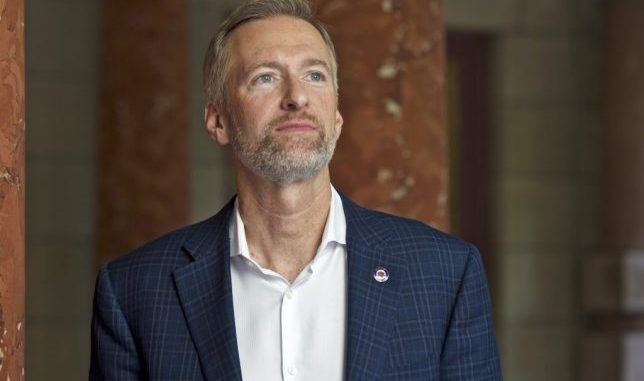 OAN Newsroom
UPDATED 8:07 AM PT — Friday, August 7, 2020
Portland's mayor rebuked rioters after they tried to set a police precinct on fire. During an online news conference with Portland's police chief Thursday, Ted Wheeler discussed the nightly violence in the city.
The Democrat mayor talked about Wednesday's riot declaration and the arrests of eight people after rioters barricaded doors to the East Precinct and attempted to light it on fire. He condemned these acts and called for increased accountability for those committing violent acts during the protests.
"When you commit arson with an accelerant in an attempt to burn down a building that is occupied by people who you have intentionally trapped inside, you are not demonstrating, you are attempting to commit murder," Wheeler stated.
What will history say about Portland? It will say that we did not resist the call for reformation. It will say that we ushered in a new era of reconciliation and restorative justice. pic.twitter.com/IeE9L3Cy7y

— Mayor Ted Wheeler (@tedwheeler) July 31, 2020
The mayor also noted that these kinds of attacks are not helping to further the causes of racial justice and equity. Wheeler said he's working with the chief of police to create a workable plan to combat the violence.