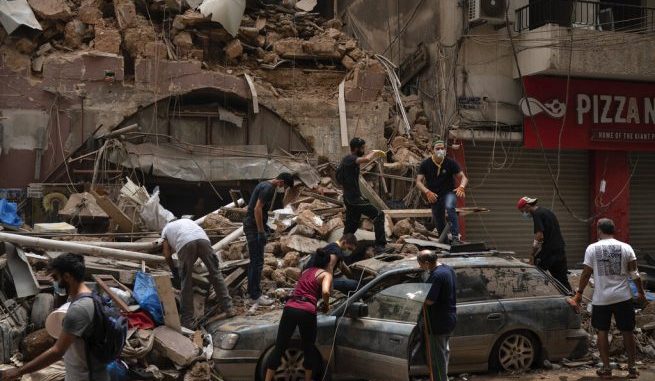 OAN Newsroom
UPDATED 8:39 AM PT — Friday, August 7, 2020
Thousands of volunteers are cleaning up the streets of Beirut after Tuesday's massive explosion. French, Russian and Greek volunteer along with many others arrived in the capitol of Lebanon to assist in the rescue and cleanup efforts.
According to reports, more than 154 have been killed and close to 5,000 were injured after a warehouse containing thousands of barrels of the highly volatile ammonium nitrate exploded. It sent shock-waves for hundreds of miles.
"They lost their homes, they lost families and as you can see there are some people who lost their business," said Fouad Mikati, a Lebanese citizen. "…these people, they need help or else they can't do anything, they don't have any money anymore and we should help them."
Rescue teams have continued to find survivors and victims within the rubble. Many residents are blaming the negligence and corruption in the Lebanese government for the explosion.
Meanwhile, support for the country is being seen overseas as well. Brazil's Christ the Redeemer statue has been lit up with the flag of Lebanon.
In Rio de Janeiro on Thursday evening, church members gathered near the base of the statue for a memorial service dedicated to the victims of the Beirut blast.
Rio joined a growing number of cities around the world who have lit up their landmarks as a show of solidarity for the devastated Lebanese city.
"The sadness is not just in Lebanon, it is not just in Beirut, the sadness is across the world," said Theodore Ghandour, bishop of the Antiochian Orthodox Church. "This catastrophe that happened in Beirut is a catastrophe that touched the hearts of the entire world."
The explosion has displaced an estimated 250,000 people in a city already burdened with poverty and COVID-19.