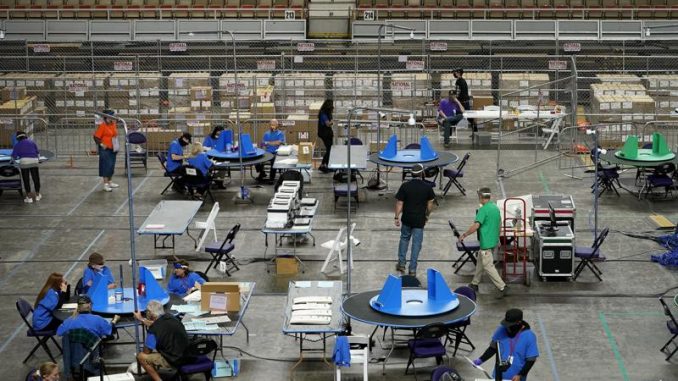 OAN Newsroom
UPDATED 6:24 PM PT – Tuesday, July 13, 2021
Sen. Wendy Rogers (R-Ariz.) suggested the audit of 2020 elections was set to reveal massive fraud by Democrats. In a tweet on Tuesday, Rogers said the numbers from the Arizona audit did not match the purported outcomes of 2020 elections.
The senator added it was still unclear by how many votes or whether the audit would change election outcomes. This comes after Senate President Karen Fann (R-Ariz.) said the numbers didn't match in Maricopa County, as suspected previously.
"All we're doing is just counting number of ballots. It's a paper counting machine, is all it does," she explained. "They haven't released a number yet if you will, however, we do know that those do not match with the Maricopa County at this point."
THE NUMBERS DON'T MATCH IN ARIZONA

By how many is still TBD.

— Wendy Rogers (@WendyRogersAZ) July 13, 2021
Arizona auditors said the forensic review was drawing to an end and their final report was expected to be released in a few weeks. More information is expected to be released from Arizona state Senate on Thursday.
One America News will have reporting staff on the ground to bring you the latest developments from the forensic audit in Maricopa County.