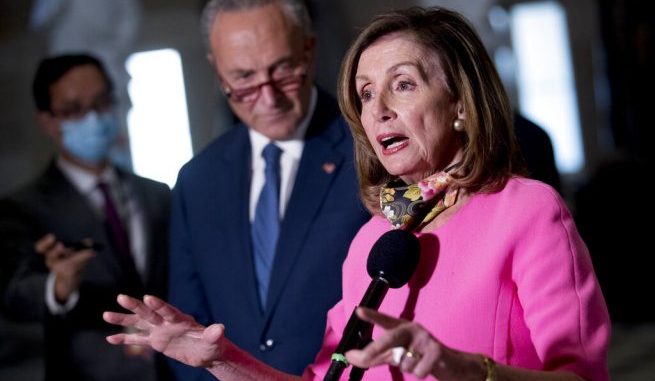 OAN Newsroom
UPDATED 7:37 AM PT – Monday, August 10, 2020
House Speaker Nancy Pelosi warned voters of possible election interference from foreign governments.
In an interview Sunday, she said Russia is a major threat to election security that poses greater risk to Americans than China and Iran.
This comes after an intelligence report found Russia is targeting former Vice President Joe Biden, while China and Iran hope President Trump will lose in November.
Pelosi'is urging the Intelligence Community to share more information with the public to help inform Americans of possible risks.
"Russia is actively, 24/7, interfering in our election," she stated. "They did so in 2016 and they are doing so now."
Pelosi has arguesd that Russia's attempts to interfere in the elections are more extensive than China or Iran's.
American voters decide American elections. The Intelligence Community must provide the people with the information necessary to understand how Russia is trying to influence the 2020 Elections. #FoxNewsSunday pic.twitter.com/cKZYPmmbei

— Nancy Pelosi (@SpeakerPelosi) August 9, 2020