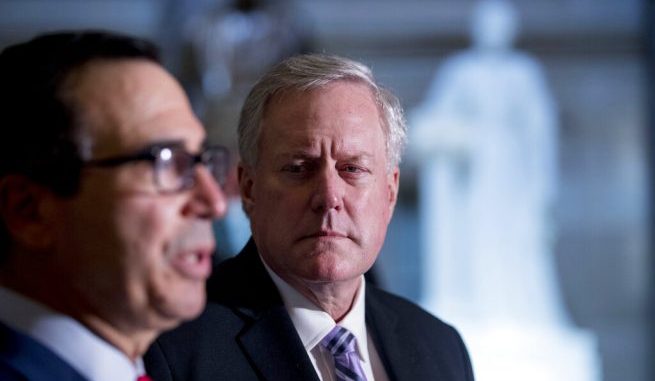 OAN Newsroom
UPDATED 7:55 AM PT – Monday, August 10, 2020
White House Chief of Staff Mark Meadows said he's advising the president to have his nomination speech as far away from the White House as possible.
During an interview Sunday, Meadows suggested President Trump give his acceptance speech "miles and miles away" from the White House.
His remarks came amid concerns hosting it from the East Wing would be in violation of the Hatch Act, which forbids federal officials from engaging in partisan political activities. However, President Trump has since dismissed those claims.
Q: "You said earlier today you're considering using the WH as the venue for your nomination speech. Sen. John Thune questioned whether this was legal"

Pres. Trump: "Well, it is legal, there is no Hatch Act bc it doesn't pertain to the president…" pic.twitter.com/Ln9yi3VguC

— Elma Aksalic (@ElmaAksalic) August 5, 2020
Meadows went on to say while the White House is an appropriate place if the president chooses to do so, he does not expect an address to take place from the Oval Office.