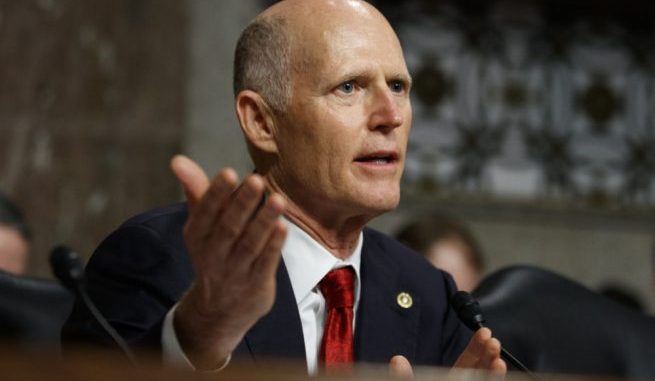 OAN Newsroom
UPDATED 9:57 AM PT — Monday, August 3, 2020
Sen. Rick Scott (R-Fla.) said Democrats are wasting the American taxpayer's money with their coronavirus lockdown measures.
During an interview Sunday, the Florida lawmaker claimed Republicans are trying to reopen the economy while Democrats are only interested in passing legislation that costs $3 trillion.
Scott said Democrats are trying to use the next stimulus package as an opportunity to bail Democrat states out of prior budget crises while using federal taxpayer dollars.
His remarks came after Congress failed to reach a compromise on the Republican-proposed HEALS Act.
"If you bail out states, you're paying for the pension plans that they don't wanna fund," Scott stated. "…We'll be paying for Planned Parenthood funding in other states, we'll be paying for climate change bonds that New York has, $3 billion dollars worth, and that's not right."
right now, your unemployment insurance is being held hostage by Nancy Pelosi and Chuck Schumer.

what are they demanding?

checks for illegal immigrants.

changes to election law.

marijuana banking.

soil health studies.

… have they forgotten this is a national emergency? pic.twitter.com/dNcCvnuunc

— Senate Republicans (@SenateGOP) August 3, 2020
The senator also accused Democrats of having no sense of urgency as they rejected the extension of unemployment benefits until an agreement could be made.