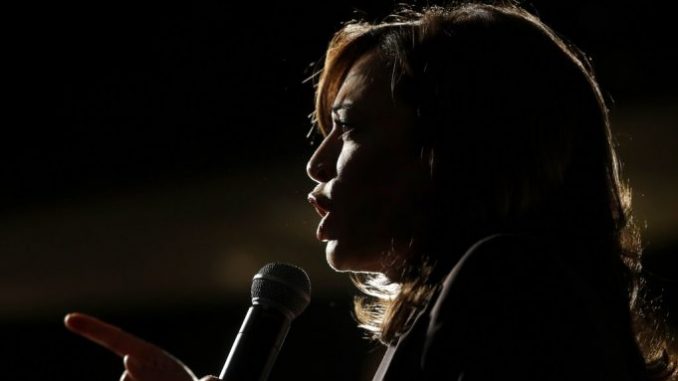 OAN Newsroom
UPDATED 9:41 AM PT — Monday, August 3, 2020
A recent interview of young Americans shows Sen. Kamala Harris (D-Calf.) may not be the popular choice for the Democrat vice presidential nominee.
In a video released Friday, several college students expressed their concern over Harris' history with law enforcement as a prosecutor.
The students said they believe the timing of Harris' candidacy is inappropriate considering demonstrations against the police. Some individuals even suggested picking Sen. Harris would indicate Biden's opposition to the Black Lives Matter movement.
Biden is expected to formally announce his running mate as soon as this week.