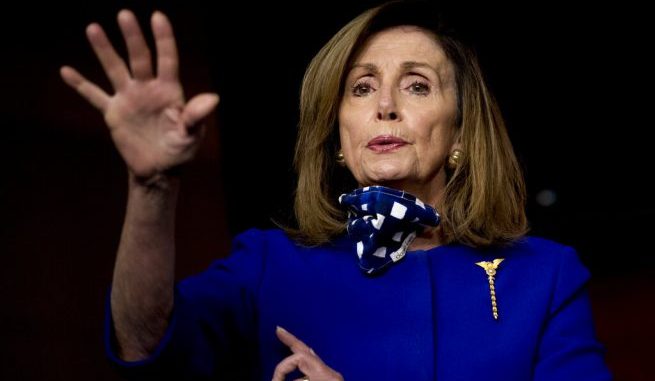 OAN Newsroom
UPDATED 3:45 PM PT — Saturday, July 25, 2020
The House of Representatives has passed one of two major spending packages for the 2021 fiscal year. It was passed largely along party lines.
The $259 billion legislation was made up of four smaller bills. Each section outlined the budget for individual departments, including State, Foreign Operations, Agriculture, Interior, Environment, Military, Construction and Veterans Affairs.
"I am proud of the work we have completed under the incredibly difficult circumstances of the COVID-19 pandemic," stated Rep. Nita Lowey (D-N.Y.). "This appropriations package addresses urgent national priorities."
The foreign operations aspect of the package will provide assistance to countries such as Israel and Egypt. The agricultural bill outlined the allocation of $1 billion, which will be used to expand rural broadband and nutritional assistance programs.
The interior bill will fund arts and humanities programs, as well as museums. It will also designate funds for the National Endowment for the Humanities.
However, the package also called for funding to the World Health Organization. This controversial move came after the president vowed to cut ties with the group, which he has blamed for the pandemic.
Additionally, it would increase funds for the Environmental Protection Agency, which President Trump has attempted to roll back. The package also sought to block the president from using military construction funds to build the border wall.
Republicans lawmakers have offered praise for the bill, but raised concerns about what they are calling "fatal flaws."
"I hope members on both sides of the aisle will agree it is more productive to fund programs of bipartisan support than to fund partisan efforts that have no chance at becoming law," said Rep. Kay Granger (R-Texas).
The House also adapted amendments to block President Trump's use of emergency authority, which he has used to keep meat plants open during the pandemic. These additions would also prevent drilling in the Arctic National Wildlife Refuge and ban any government contracts with President Trump's businesses.
Overall, the budget surpassed expectations by $40 billion, which Democrats claimed will address some emergency supplemental spending in the wake of the pandemic.
Moving forward, the Senate Appropriations Committee will take up the matter. They're expected to push back against some of these provisions.
The second spending bill will be up for a House vote next week.