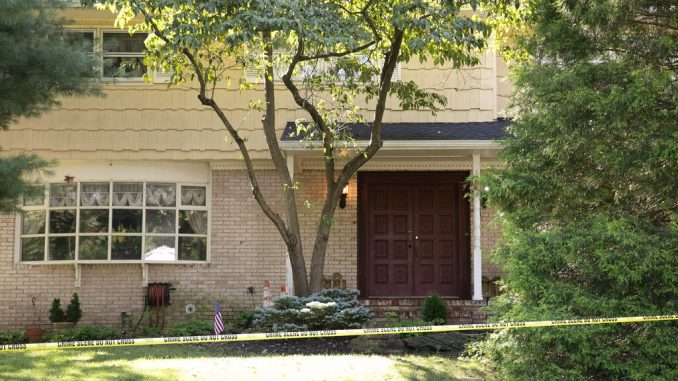 OAN Newsroom
UPDATED 1:33 PM PT — Tuesday, July 21, 2020
Officials revealed new details about the alleged gunman who ambushed the family of a federal judge overseeing a Jeffrey Epstein case.
New York based attorney Roy Den Hollander, the man believed to have shot and killed the son U.S. District Judge Esther Salas, has butted heads with Salas in the past.
After searching his home just north of New York City, police said they found a self-published book containing misogynistic rhetoric. In the book he discussed his hatred towards women, including his own mother.
He also took aim at Judge Salas in the publication and referred to a case they were both involved in back in 2015. Den Hollander went on to call her a "lazy and incompetent Latina judge appointed by Obama."
During her time as a federal judge, Salas has overseen a list of high profile cases, most recently including the case against Deutsche Bank regarding its involvement in the handling Epstein's financial matters.
Police said Den Hollander visited her home in New Jersey Sunday evening disguised as a FedEx truck driver. Her husband, criminal defense attorney Mark Anderl, reportedly answered the door and was met with gunfire. That's when officials said their 20-year-old son Daniel ran to the door before being fatally shot by the suspect.
Judge Salas was reportedly in the basement at the time of the shooting and was uninjured in the incident. Meanwhile, her husband was rushed to a near by hospital for an emergency surgery. Officials said he remains in serious, but stable condition.
The FBI said the troubled attorney may also be linked to the murder of a male attorney on the West Coast, though that has yet to be confirmed. An investigation into the incident remains ongoing.