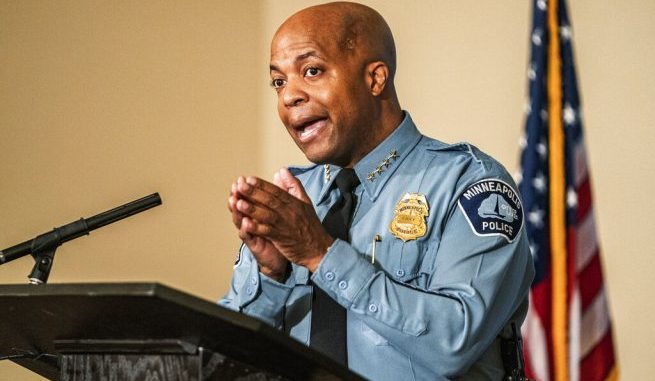 OAN Newsroom
UPDATED 8:25 AM PT — Wednesday, July 8, 2020
Black leaders in Minneapolis are speaking out against the decision to disband the police. During a press conference Tuesday, some members of the black community condemned the city council's decision to abolish the city's police department by saying it will hurt their communities the most.
"With these calls for abolishing the police and no real substance of plan to follow those words have led some folks in our communities to believe that they have sort of an 'open season' on their enemies," explained Alicia Smith, the executive director of the Corcoran neighborhood.
In June, the city council unanimously voted to replace law enforcement with a community-led public safety system. However, some leaders are raising concerns over a recent crime wave following the decision.
Lisa Clemons of A Mother's Love said, "it's time to stand up in this city, it's time to tell council that utopia is a bunch of BS."  She continued noting, "we are not in Mayberry, we are in the wild, wild west."
We need change, but residents also need clarity from their elected leaders & a viable path forward. I favor full-scale public safety transformation & a complete culture shift in our police dept. Let's be clear in both purpose and intention. Let's move that hard work fwd together.

— Mayor Jacob Frey (@MayorFrey) June 26, 2020
Council members still need to propose an amendment to the city charter in order to disband the police, which will then be placed on the November ballot.