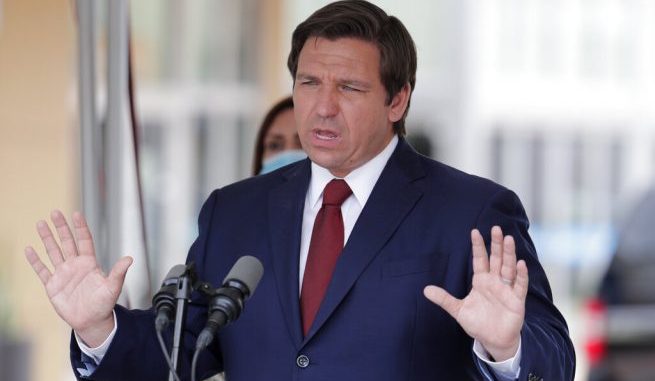 OAN Newsroom
UPDATED 12:15 PM PT — Thursday, July 2, 2020
Florida set a new record of daily coronavirus cases after it reported more than 10,000 new infections this week. The state's Department of Health has confirmed there were 10,108 new cases reported in the state on Wednesday, along with 68 deaths.
Governor Ron DeSantis has taken steps to curb the spread of the virus, including closing down bars and some beaches. During a press conference last week, he claimed the rise in cases could be partly attributed to those who are asymptomatic.
"Most of them, if they do have symptoms, will be so mild that they would not even need to seek medical attention," said DeSantis. "But you are somebody that would potentially be able to spread the virus to more vulnerable groups."
Florida now has over 169,000 confirmed COVID-19 cases and a total of more than 37,00 fatalities.
In the meantime, the director of the National Institutes of Health has weighed in on the development of a viable coronavirus vaccine. On Thursday, Dr. Francis Collins shared plans to provide 1 million rapid, on-site COVID-19 tests per day around September, which will allow for schools and sports to pick back up.
He also expressed he is hopeful that the Trump administration's Operation Warp Speed program will produce a realistic treatment for COVID-19 before 2021.
"We are all very optimistic that the goal we have set to have a vaccine that works and is safe by the end of 2020 will be met by one of the vaccines. I just mentioned one, but of course, there's several all being conducted side by side that we would then have by early 2021. 350 million doses of a vaccine that is safe and effective." – Dr. Francis Collins, Director of the National Institutes of Health
According to the director, the goal is a bold one, but it's the right one for America.