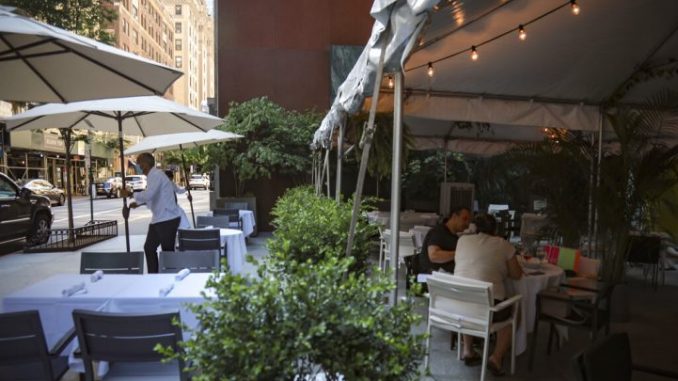 OAN Newsroom
UPDATED 11:20 AM PT — Thursday, July 2, 2020
New York City Mayor Bill de Blasio (D) announced restaurants will not be allowed to open for indoor dining as his state eases into phase three of its reopening plan.
De Blasio delivered the news at a press conference Wednesday, backtracking on an earlier plan to allow indoor dining at a limited capacity starting July 6.
The announcement followed Dr. Anthony Fauci's briefing Tuesday, where he emphasized the risk of case numbers escalating if the country reopens prematurely.
"We see a lot of problems and we particularly see problems resolving around people going back to bars and restaurants indoors," said de Blasio. "And indoors is the problem more and more, the science is showing up more and more."
BREAKING: Outdoor Dining meets Open Streets in all five boroughs. pic.twitter.com/hcTlWEJaNu

— NYC Mayor's Office (@NYCMayorsOffice) July 2, 2020
It's still unclear when indoor dining will resume in the city, but restaurants were allowed to resume outdoor dining late last month.