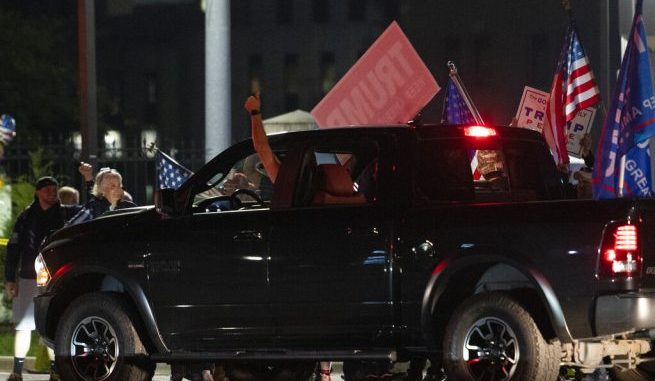 OAN Newsroom
UPDATED 12:30 PM PT – Sunday, October 4, 2020
An Ohio man is facing a third-degree felony charge of discharging a firearm after he allegedly opened fire during a pro-President Trump parade just west of Columbus.
According to reports, the incident took place Saturday morning along a nearby highway. A man who was taking part in the parade got into an altercation after colliding with another driver.
Police confirmed 58-year-old Todd Crawford fired a pistol into the cab of a semi-truck, shooting through the window. Crawford turned himself in to police several hours after the incident.
The organizer of the event expressed she was shocked to hear the news.
"I was shocked over it, and I just hope everyone's okay," said Mary Ann Walker. "I hope it doesn't deter anybody else from going out and celebrating who you support."
Authorities are continuing to investigate the incident and additional charges are reportedly pending.