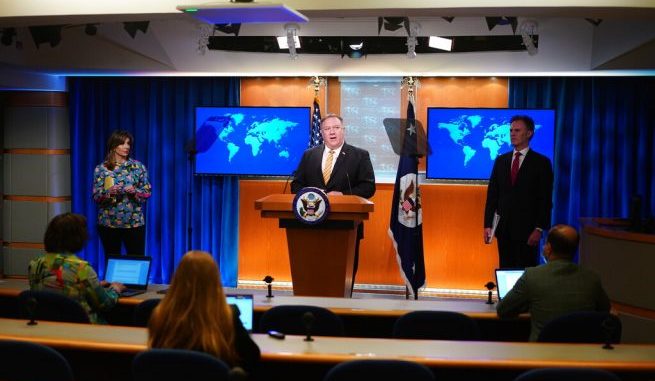 OAN Newsroom
UPDATED 1:20 PM PT — Thursday, June 25, 2020
The secretary of state has refuted China's accusations of U.S. "incitement" of "anti-Beijing" sentiments in Europe. In a statement, Mike Pompeo announced the U.S. has accepted the EU's proposal to establish a "mutual dialogue on China" to address its recent threats.
According to the secretary, the Communist Party in Beijing is solely responsible for China's poor relations with the free world.
He pointed out their cover up of COVID-19 undermined the party's credibility.
"It's tempting for many, particularly in our business communities, to make money in China, to say we must calm tensions and simply accept an increasingly belligerent CCP. That's nonsense, I don't accept that argument. There is no compromise between freedom and authoritarianism. I don't want the future to be shaped by the CCP and I'd wager no one on this call wants that either." – Mike Pompeo, Secretary of State
He went on to say China has stolen trade secrets from Germany, as well as the U.S., and abused its trading relations with the EU for decades.
The secretary reiterated the U.S. and EU have agreed such practices must stop.
"The United States is not forcing Europe to choose between the free world or China's authoritarian vision," added Pompeo.