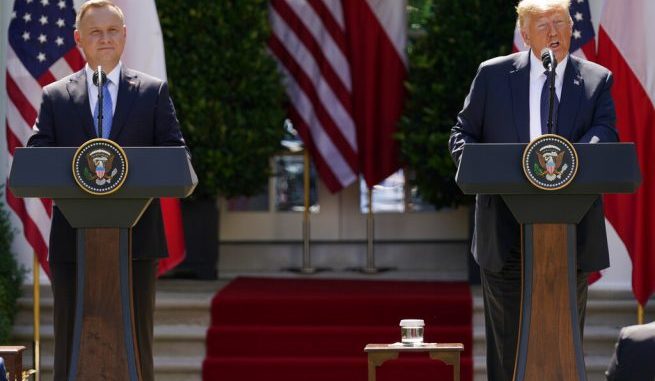 OAN Newsroom
UPDATED 4:55 PM PT — Wednesday, June 24, 2020
According to President Trump, the U.S. has never been closer to Poland than it is right now. He welcomed President Andrzej Duda to the White House this week.
During a meeting in the Oval Office, the president called his Polish counterpart a friend and added the U.S. works very well with the country.
He also noted Duda is the first foreign leader to visit the White House since the COVID-19 pandemic began.
"I think it's a great honor. Poland's a country we have a tremendous relationship with and I have a very good personal relationship with the president. This is the first after COVID, after the start of the plague, as I call it. It's an honor to have you here." – Donald Trump, 45th President of the United States
For his part, Duda said it was an honor and privilege to be the first foreign head of state to be at the White House since the pandemic began.