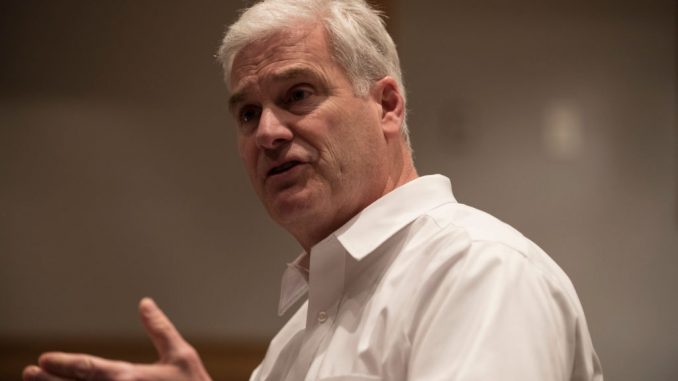 OAN Newsroom
UPDATED 6:42 PM PT – Sunday, July 25, 2021
National Republican Congressional Committee Chairman Tom Emmer (R-Minn.) said Republicans are going to retire House Speaker Nancy Pelosi (D-Calif) once and for all. He also expressed confidence in the GOP's prospects to take back the Chamber in the 2022 midterms.
During an interview with Breitbart News on Saturday, Emmer pointed out the minority party typically picks up an average of 27 seats during the midterms. However, the GOP congressman said the party is targeting 58 districts in the midterms and is on the offense all across the country.
"If you sit back and be quiet, you're not gonna be happy with what these socialist Democrats are gonna do to our country, cause this is no longer a choice between a degree of freedom…the right of someone to self-determine versus the size and scope of government. This is literally a choice between two fundamental different views of the United States of America," said Emmer.
Another win for the NRCC. We have the full support to take back the House in 2022, and we'll do it with the help of working Americans seeking change in Washington. https://t.co/nBLeTh2BDQ

— Tom Emmer (@tomemmer) July 19, 2021
Emmer also touted recent polling and the organization's fundraising haul for the year. He pointed out how the organization raised a record of more than $20 million in June, topping the Democratic Congressional Campaign Committee by nearly $6 million.