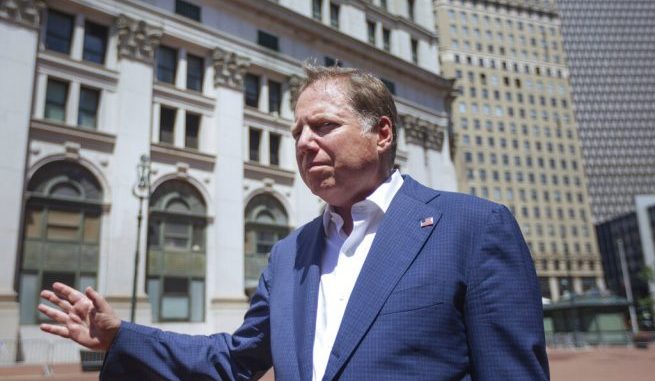 OAN Newsroom
UPDATED 6:58 AM PT — Tuesday, June 23, 2020
As many speculate the reasoning behind former U.S. attorney Geoffrey Berman's ousting in New York, the White House has made it clear he was simply dismissed to make room for a replacement.
During a White House press briefing Monday, Press Secretary Kayleigh McEnany addressed Berman's firing.
"The administration has very clearly outlined the reason that he is leaving and it is because Mr. Clayton will be moved into that role," she explained. "We are hopeful that Clayton will be confirmed…no investigation will be affected by this as was made clear by Attorney General (William) Barr."
According to the Wall Street Journal, Berman refused to sign a letter last week criticizing New York City Mayor Bill de Blasio for enforcing social distancing rules during religious gatherings yet not during protests. The letter suggested the mayor imposed a "double standard" when it came to the regulations.
Although it's unclear if the letter played a role in Barr's decision to fire Berman over the weekend, political analysts have pointed out that this came just one day before Attorney General Barr announced he planned to replace Berman.
Critics have suggested Berman's investigations into Trump allies like Rudy Guiliani and his associates prompted Barr's decision. This all came after a weekend of tensions between the attorney general and Berman after the former U.S. attorney refused to resign.
However, on Saturday Barr informed Berman that President Trump "agreed to remove him." This left Berman's deputy, Audrey Strauss, to serve in his role as an interim until Jay Clayton is confirmed by the Senate.