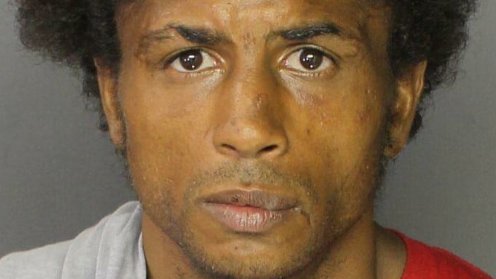 OAN Newsroom
UPDATED 8:57 AM PT — Thursday, June 18, 2020
A suspect has been arrested in connection with a random attack on a 92-year-old resident in New York City. Video of the incident last week showed the man walking down a Manhattan sidewalk before suddenly striking the woman.
The victim is seen falling to the ground and then hitting her head on a fire hydrant on the way down. The suspect took one last look at the woman before walking away.
Thanks to the outstanding work of @NYPDDetectives, @NYPD25Pct officers, & the help of the community, this suspect has been apprehended. https://t.co/bJlgTL3Tja

— Commissioner Shea (@NYPDShea) June 16, 2020
The suspect has been identified as 31-year-old Rashid Brimmage who is a registered sex offender. He's been arrested over 100 times, including for the alleged sexual abuse of 13-year-old.
In fact, it was a police officer that recognized him in the surveillance footage. Within the past four-months he's reportedly been accused of assaulting at least three other people.
At his arraignment Wednesday, prosecutors noted that after other arrests Brimmage skipped-out on a total of nine court dates.
Meanwhile, his lawyers attempted to explain his behavior. They claimed he was diagnosed with schizophrenia and bipolar disorder when he was 18-years-old. They also noted that due to the COVID-19 crisis, he hasn't been able to get his medication.
"I don't want to want to say the system failed him, but if he was incarcerated, other agencies would have had an opportunity to give him the help he needs, said Kevin Harrington, a former NYPD police chief. "Somebody ultimately has to deal with that element of society and if it's not going to be law enforcement, who then?"
A Manhattan criminal court judge acknowledged Brimmage's mental health problem, but noted that he's failed to make an effort to avoid committing crimes "and meet the needs of society."
Meanwhile, his latest victim said the random attack left her very "shaken."