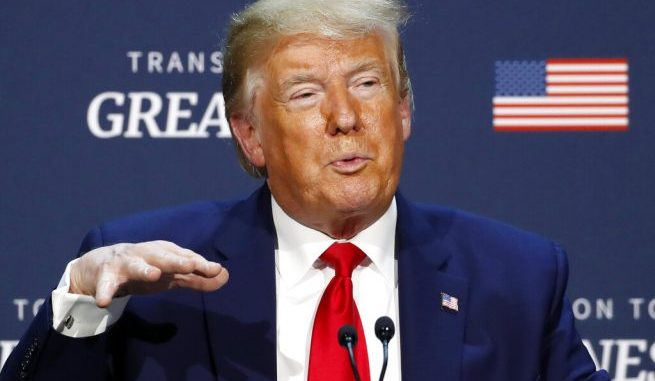 OAN Newsroom
UPDATED 6:48 AM PT — Friday, June 12, 2020
President Trump, once again, took aim at the radical left amid the ongoing unrest across the nation. In a tweet Thursday evening, he called out congressional Democrats over their policies, specifically gun control legislation and now police reform.
The president said Democrats have made the repeated attempt to remove Americans' First Amendment rights and are now trying to take away law enforcement.
The Radical Left Democrats: First they try to take away your guns. Then they try to take away your police!

— Donald J. Trump (@realDonaldTrump) June 12, 2020
President Trump reaffirmed those remarks by doubling down on Democrats who claim they do not want to defund the police.
"They want to get rid of the police forces, actually want to get rid of it, and that's what they do and that's where they go," he stated. "And you know that because at the top position, there's not going to be much leadership…there's not much leadership left."
The president's remarks followed repeated calls from House Democrats who are seeking to rollout police reform legislation.