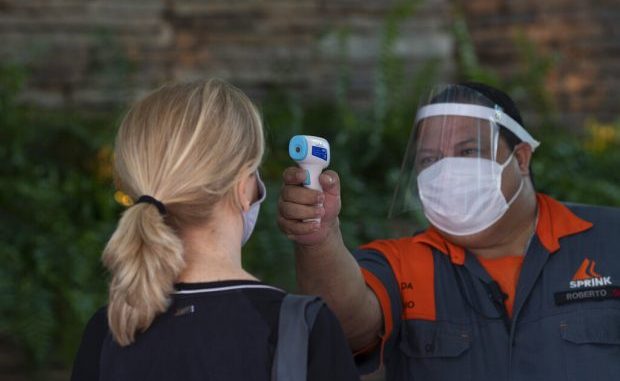 OAN Newsroom
UPDATED 7:15 AM PT — Friday, June 12, 2020
A leading research institute in Brazil has teamed up with a Chinese lab to produce an experimental new coronavirus vaccine. On Thursday, the governor of Sao Paulo, Brazil's largest city, announced the agreement between the Butantan Institute and Sinovac Biotech.
Grande repercussão internacional sobre a produção da vacina contra o coronavírus em SP, no Instituto Butantan, em parceria c/ o laboratório Sinovac Biotech. A vacina está entre os 3 projetos mais avançados no mundo. Na última etapa de testes, que antecede o lançamento até 06/2021 pic.twitter.com/pTemL2mZxp

— João Doria (@jdoriajr) June 12, 2020
With declining cases of the virus in China, the biopharmaceutical giant turned to Brazil, which is the second hardest hit country in the world after the U.S. for subjects to participate in the third phase of clinical testing.
"The agreement covers Sao Paulo's participation in conducting clinical tests of this vaccine with the monitoring of 9,000 Brazilian volunteers starting next July," stated Gov. Joao Doria of Sao Paulo, Brazil. "So, within three weeks, 9,000 volunteers will be tested here in Brazil."
The governor further mentioned the vaccine is expected to be available for widespread distribution within the first half of 2021.
São Paulo Governor João Doria announced today that the state-run Butantan Biological Institute will team up with Sinovac Biotech, a privately held Beijing-based lab, to produce a #COVID19 #vaccine. Doria claims the potential vaccine is entering its "final phase of testing." pic.twitter.com/t31OXbgWlv

— The Brazilian Report (@BrazilianReport) June 11, 2020