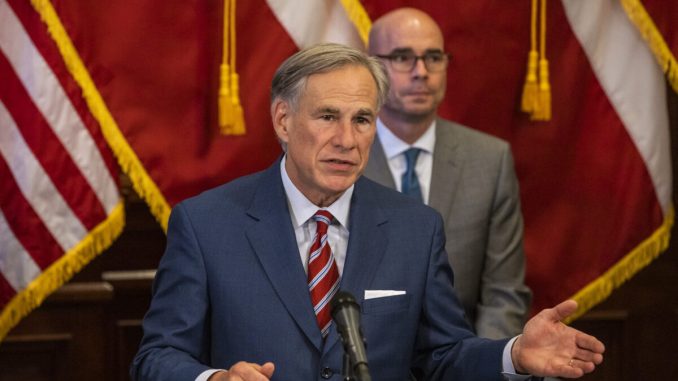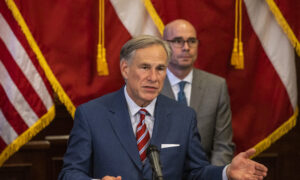 Texas Gov. Greg Abbott on Sunday called on a state Democratic Party official to resign after he referred to Sen. Tim Scott (R-S.C.) as an "oreo" in a now-deleted social media post.
Responding to Scott's GOP rebuttal to President Joe Biden's first address to a joint session of Congress on April 28, Gary O'Connor, chair of the Lamar County Democratic Party, criticized Scott as "little more than an oreo with no real principles."
"I had hoped that Scott might show some common sense but it seems clear he is little more than an oreo with no real principles," O'Connor wrote in a post.
He has since deleted the post from his Facebook page.
"This is disgusting, hateful, and completely unacceptable," the Republican governor said on Twitter. "O'Connor must apologize to @SenatorTimScott & step down immediately."
Abbott also suggested that the state Democratic Party should "censure" O'Connor for his remarks about Scott, the first black politician from the South to serve in the U.S. Senate.
Texas Republican Rep. Pat Fallon separately called on O'Connor to resign for posting the "defamatory and racist remark" against the South Carolina senator on social media, his office said in a release.
"Gary O'Connor's comment against Senator Tim Scott is abhorrent, insulting, and unforgivable," Fallon said in a statement. "Both he and the entire Lamar County Democratic Party should be ashamed of this racist behavior. O'Connor must apologize and step down immediately."
He also called on the state Democratic Party to censure O'Connor for his racial slur against Scott.
"Additionally, I call on both the Democratic Party of Texas and the NAACP to condemn these words," Fallon added. "This kind of behavior is not tolerable in Texas, the United States, or any political party."
O'Connor didn't immediately respond to a request for comment by The Epoch Times.
During his GOP rebuttal on Wednesday, Scott said President Joe Biden was further dividing the nation, and pushed back against the president's description of the United States as a systemically racist country.
"America is not a racist country. It's backward to fight discrimination with different types of discrimination. And it's wrong to try to use our painful past to dishonestly shut down debates in the present," Scott said.
"100 years ago, kids in classrooms were taught the color of their skin was their most important characteristic and if they looked a certain way, they were inferior," Scott elaborated. "Today, kids are being taught that the color of their skin defines them again and if they look a certain way, they're an oppressor."
He added, "From colleges to corporations to our culture, people are making money and gaining power by pretending we haven't made any progress at all by doubling down on the divisions we've worked so hard to heal."
Readdressing the issue in a subsequent interview with CBS News' "Face the Nation," Scott, who says he's experienced racial profiling himself in the United States, clarified that rather than defining the United States as a racist country, he believes that there a "lingering effect after a couple of centuries of racism and discrimination in this nation."
"The question we should be debating and fighting over is how do we resolve those issues going forward," he said.