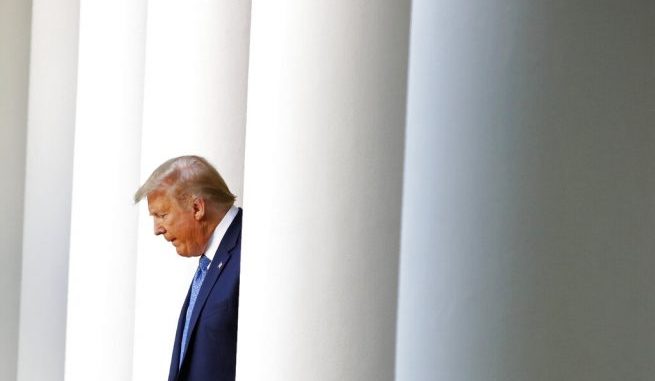 OAN Newsroom
UPDATED 1:45 PM PT — Wednesday, June 10, 2020
President Trump is considering taking executive action on police reform. On Wednesday, Press Secretary Kayleigh McEnany announced the president has been reviewing proposals and will implement "proactive policy prescriptions" through legislation or an executive order.
This came after his advisers met with Sen. Tim Scott (R-S.C.), who has been leading a group of Republican lawmakers in drafting police reform legislation.
The president could possibly announce which reform measures he supports during a roundtable with faith and law enforcement leaders in Texas later this week.
President Trump recently praised Rep. Jim Jordan's (R-Ohio) comments during the House Judiciary Committee's hearing on police reform. On Twitter, the president stated Jordan made a "great statement to Congress" on not defunding the police after he condemned the idea as "absolute insanity."
Great statement to Congress by @Jim_Jordan concerning Defunding (not!) our great Police. This Radical Left agenda is not going to happen. Sleepy Joe Biden will be (already is) pulled all the way Left. Many, like Minneapolis, want to close their Police Departments. Crazy!

— Donald J. Trump (@realDonaldTrump) June 10, 2020
In that same statement, the lawmaker criticized Democrats for refusing to condemn the movement.
"It is pure insanity to defund the police and the fact that my democrat colleagues wont speak out against this crazy policy is just that frightening," said Jordan.
President Trump has since questioned why many cities, including Minneapolis, want to close their police departments.