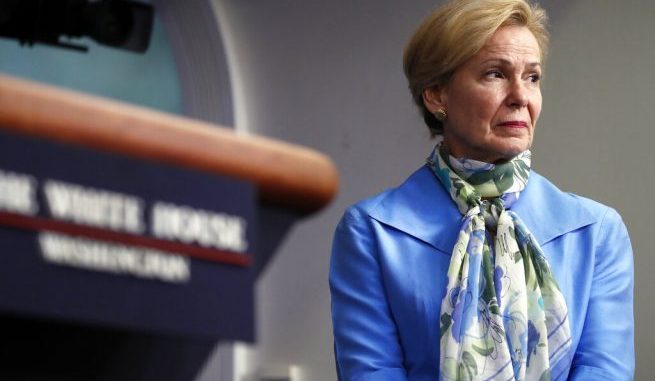 OAN Newsroom
UPDATED 10:20 AM PT — Sunday, April 26, 2020
According to White House Coronavirus Response Coordinator Dr. Deborah Birx, "social distancing will be with us through the summer." During a recent interview, Birx announced current testing for the virus will "carry us" through the summer and stressed the nation needs a "breakthrough" in testing.
She explained that "antigen testing," which could help determine if someone has had the virus, would allow large numbers of people to be screened quickly.
Birx stated other technology for virus testing will be available sooner, but noted that antigen testing can be done in conjunction with it.
"We have other technology we think can come online within the next two to three weeks that will be a breakthrough in the RNA type testing. I think also just for ease of use, finding out how we can do antigen type testing, like they do with flu, can be used as a screening test. Then you can do the actual RNA testing for a confirmatory test. It just allows you to screen large numbers of individuals quickly."
– Dr. Deborah Birx, White House Coronavirus Response Coordinator
Birx added looking at places where the virus has hit a peak and come down, like Houston and Detroit, should give officials hope for hard hit places like New York.
RELATED: Dr. Fauci: U.S. COVID-19 Testing Numbers Should Soon Double