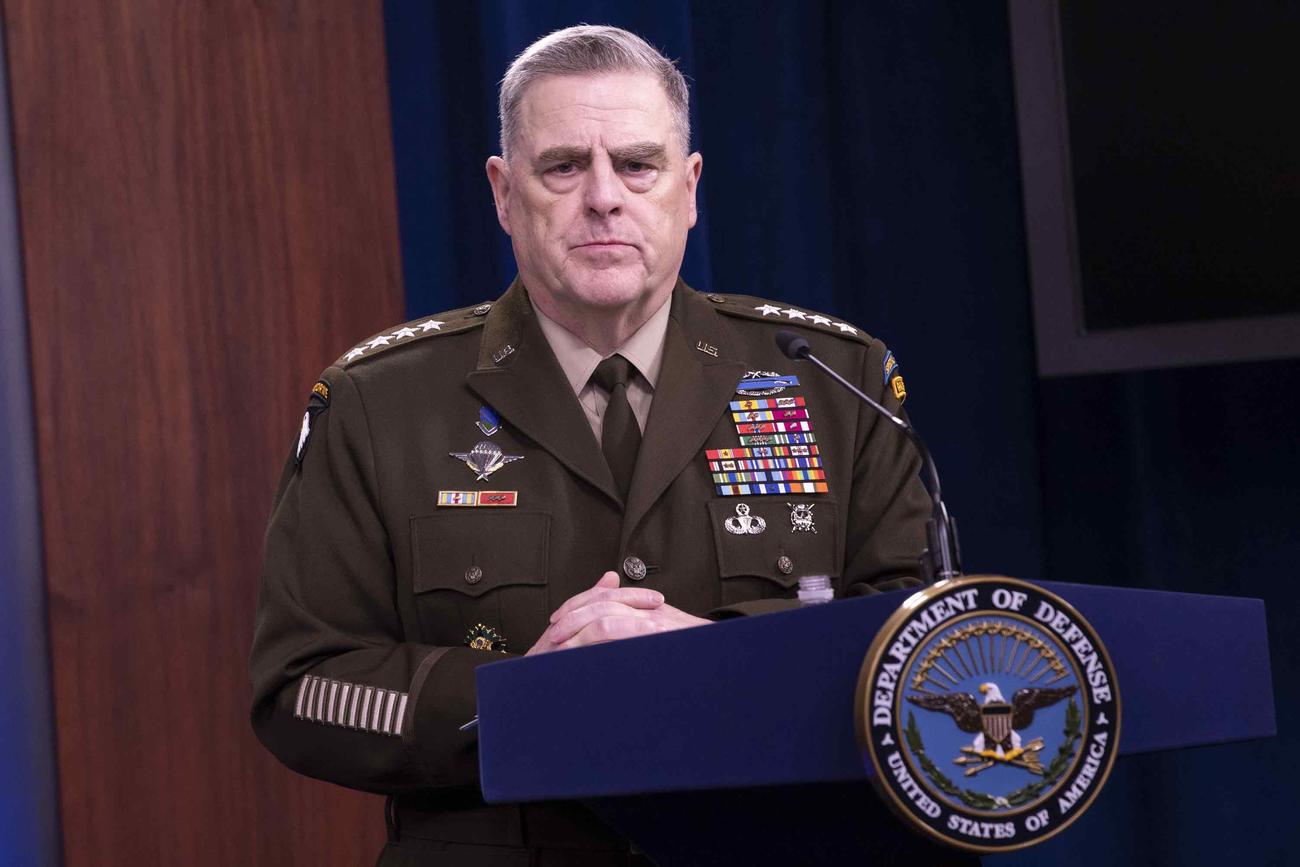 As the nation roils in protests following the May 25 death of George Floyd, a black man, in police custody, the military services are responding, reaching out to their members and calling for action and understanding.
As of Wednesday, leaders from each of the services had published memos to their force addressing Floyd's death and the ensuing anger that has let to the deployment of tens of thousands of National Guard forces nationwide.
In a Tuesday letter, Joint Chiefs Chairman Gen. Mark Milley said it is time for a dialogue in the ranks on racism, the right to peaceful protest and the military's core values if ordered to back up local law enforcement.
"I, like you, am steadfast in my belief that Americans who are frustrated, angry and seeking to be heard must be ensured that opportunity," he said in a message Tuesday to the service chiefs and combatant commanders. "Please remind all of our troops and leaders that we will uphold the values of our nation, and operate consistent with national laws and our own high standards of conduct at all times."
Read next: Army General in Germany Suspended Pending Investigation
In case the message didn't get across, Milley included a handwritten note: "We all committed our lives to the idea that is America. We will stay true to that oath and to the American people."
Milley's message came a day after he and Defense Secretary Mark Esper were heavily criticized for joining President Donald Trump in a brief walk from the White House to St. John's Episcopal Church after nearby streets were forcefully cleared of protesters.
In front of the church, Trump posed for photos alone while holding up a Bible. Esper then joined him for a group photo.
Former Defense Secretary Jim Mattis charged that Esper and Milley had come perilously close to making symbolic political statements by joining with Trump.
He also took particular exception to Esper's remarks earlier Monday on a conference call with the nation's governors, in which he urged them to "dominate the battlespace" on their streets.
"We must reject any thinking of our cities as a 'battlespace' that our uniformed military is called upon to 'dominate.' At home, we should use our military only when requested to do so, on very rare occasions, by state governors," Mattis said in an essay Wednesday for "The Atlantic."
The service chiefs issued their own statements, calling upon troops to stay out of politics, eradicate racism in the ranks, and fulfill their duties if called upon to protect Americans' rights to free assembly.
The Air Force led the way Monday when the service's top enlisted leader, Chief Master Sgt. Kaleth O. Wright, released a personal statement on social media about his experience as a black man and his fear that one of his black airmen would die at the hands of a police officer.
Air Force Chief of Staff Gen. David Goldfein later released his own statement, and the two held a town hall meeting Wednesday evening, inviting troops' questions about race and the national conversation.
In their joint message Wednesday, Army Secretary Ryan McCarthy, Army Chief of Staff Gen. James McConville, and Sergeant Major of the Army Michael Grinston called for unity and warned against the evils of racism.
"Our ability to defend this country from all enemies, foreign and domestic, is founded upon a sacred trust with the American people. Racial division erodes that trust," they wrote.
The chief of naval operations, the commandant of the Marine Corps, the Air Force chief of staff, and the chief of the National Guard Bureau issued similar statements.
In a video, CNO Adm. Mike Gilday said, "Over the past week, after we've watched what is going on, we can't be under any illusions about the fact that racism is alive and well in our country. And I can't be under any illusions that we don't have it in our Navy."
Gilday called on sailors to reach out to each other "and just listen."
Air Force Gen. Joseph Lengyel, chief of the National Guard, wrote in a memo, "I am sickened by the death of George Floyd" and outraged that such incidents "keep happening in our country, where unarmed men and women of color are the victims of police brutality and extrajudicial violence."
He called on Guard members to listen to take action to root out hate and division.
"We ask for the intercession of what Abraham Lincoln called 'the better angels of our nature,'" he wrote. "Join me."
In addition to efforts in all 50 states to assist in the COVID-19 pandemic, a total of 32,400 National Guard members have now been activated by governors in 32 states and authorities in the District of Columbia to back up local law enforcement in controlling civil unrest stemming from the protests, the National Guard Bureau said Thursday.
Trump had warned that he might invoke the Insurrection Act to send active-duty troops into the states, but he appeared to be easing off on that threat.
"It depends," Trump said Wednesday in a Newsmax interview with Sean Spicer, his former press secretary.
"I don't think we'll have to" deploy active-duty troops, he added. "The National Guard is customary, and we have a very powerful National Guard."
— Richard Sisk can be reached at Richard.Sisk@Military.com.
Related: Mattis Breaks Silence on Trump, Denounces Divisiveness as Protests Rage
© Copyright 2020 Military.com. All rights reserved. This material may not be published, broadcast, rewritten or redistributed.