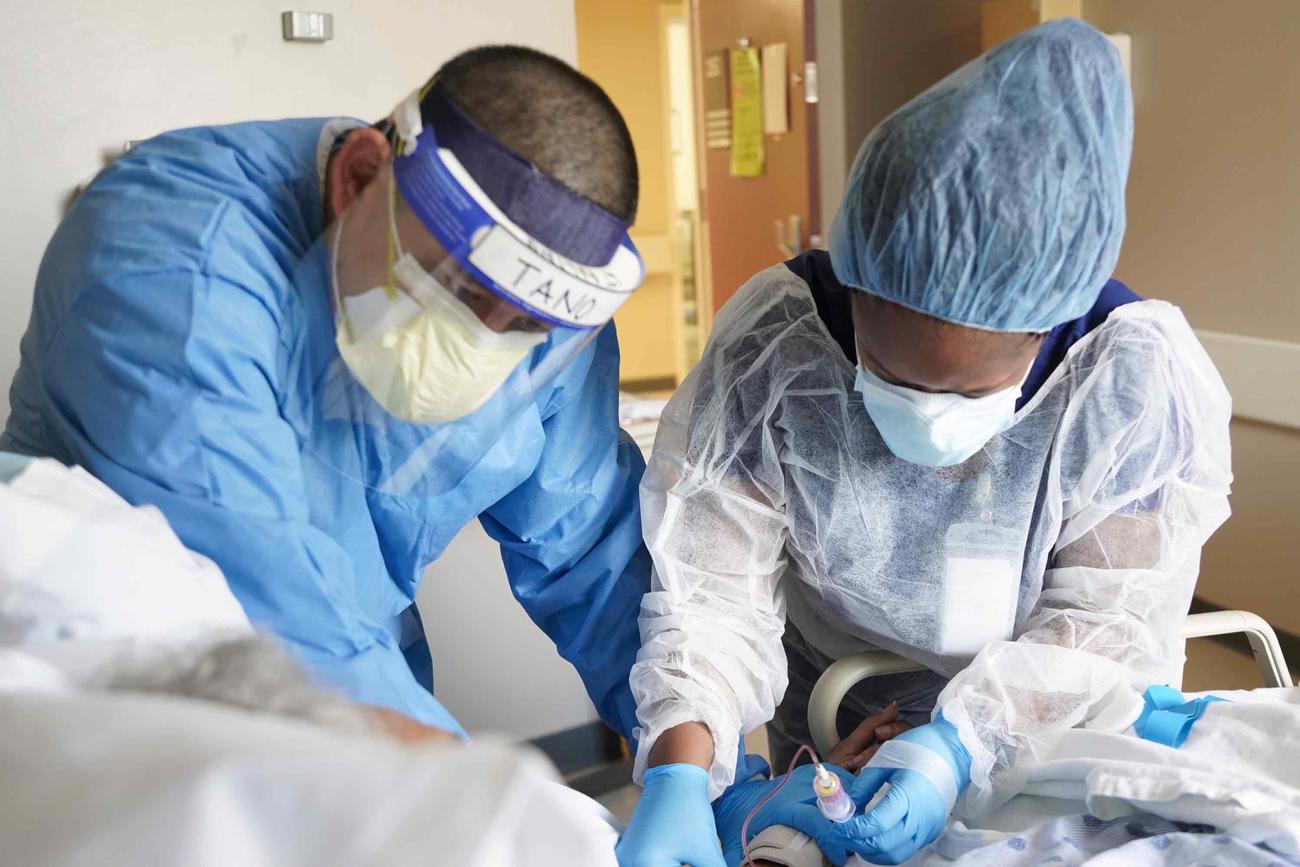 An ongoing, massive overhaul of the Defense Health System that will send some non-military patients to civilian providers is built on incomplete or faulty data that could leave beneficiaries without access to quality care, according to a new report from the Government Accountability Office.
As part of an effort to improve health care for military beneficiaries and eliminate redundant programs across the armed services' medical commands, the Defense Department is transferring management of military hospitals and clinics to the centralized Defense Health Agency and focusing its efforts on caring for and training active-duty personnel.
Read More: Mattis Breaks Silence on Trump, Denounces Divisiveness as Protests Rage
The plan calls for shifting at least 200,000 beneficiaries to Tricare network providers and downsizing 43 military health facilities, as well as closing five.
But in a report released May 29, GAO analysts said the DoD's assessments of the availability and quality of the providers needed to make the plan work in the Tricare networks are based on "incomplete and inaccurate information."
The DoD's conclusions on the cost-effectiveness of the reforms may also be incorrect, not taking into account any future need to increase Tricare reimbursement rates, according to the GAO.
"Until DoD resolves methodology gaps by using more complete and accurate information about civilian health care quality, access and cost-effectiveness, DoD leaders may not fully understand risks to their objectives in restructuring future military treatment facilities (MTFs)," the report states.
To understand whether communities near military bases could support an influx of new patients into the Tricare health program, the GAO looked at the quality and availability of providers near 11 installations.
It found that, in many cases, the DoD simply assumed that the providers identified as potential candidates for serving new Tricare patients were of "sufficient quality." It did not look at quality at 10 of the 11 bases reviewed. Only at Fort Polk, Louisiana, did DoD assessors consider the quality of providers, and there, they concluded that health services would not be sufficient to care for civilian beneficiaries.
According to the GAO, military health officials they interviewed at the bases expressed concerns over the quality of care in their communities. Military families also have reported that they often face problems accessing good medical care in the Tricare network at some locations.
The DoD also didn't factor in the number of providers in communities and included providers who didn't meet the department's access standards for appointment wait times or drive times.
According to the GAO, in the 11 communities examined, about 56% of primary care and 42% of specialty care physicians identified by the DoD as potential new providers were outside its drive time standards.
"Including such providers in its assessments means that DoD could have overestimated the adequacy of civilian health care providers in proximity to some MTFs," GAO analysts wrote.
Finally, the DoD concluded that civilian health care was more cost-effective than care at MTFs without including several assumptions the GAO said are important, such as the salaries of military personnel and their workloads, as well as Tricare reimbursement rates.
The DoD based its calculations on current Tricare reimbursement rates, even though military health system officials have said those may need to increase to attract quality providers, the GAO noted.
The GAO found that at two of seven facilities it evaluated "in detail," if the DoD had subtracted the military personnel salaries from its calculations, care at the MTFs was less expensive than care in the community. If those salaries were factored with any increases in Tricare reimbursement rates, then three of the seven MTFs would be more cost-effective than purchased care.
Military advocates said Thursday that the GAO report is "extremely concerning," adding that its conclusions, when paired with the complexities of the reform efforts, as well as unknowns over the future of health care in communities following the novel coronavirus pandemic, are reasons for caution.
"We are concerned there is not enough information out there for DoD to assess the risk of moving people out of MTFs and into the surrounding civilian community for care, if they are not exactly sure how many providers are out there and what quality of providers there are," said Karen Ruedisueli, director of health affairs at the Military Officers Association of America.
"And how many providers will actually take new Tricare providers?" Ruedisueli added. "There may be providers out there, but how many will take new patients? How many will take new Tricare patients? It doesn't look like any of those things were examined in detail."
Others agreed that questions need to be answered.
"We don't object to a system that has family members and retirees accessing care in the civilian community, as long as there are assurances that the network is robust. But it's incumbent upon DoD to make sure the health care benefit is commensurate with service," said Eileen Huck, deputy director for health care at the National Military Family Association.
"Something else we need to keep in mind is that we don't know what the medium- and long-term impact in the civilian health care system from this national emergency is going to be. We know lots of practices have suffered financially because people have not been seeking elective medical care, so that's another thing that really gives us pause," Huck added.
The GAO made several recommendations for improving data collection and assessing availability to care, to include using more complete and accurate information and establishing goals and thresholds for MTFs to meet before transition.
In response, DoD officials partially concurred with some of the GAO's recommendations but added that some of the suggested data collection would "require substantial resources to accomplish on a routine basis."
They added that data collection will be more accurate as it becomes more standardized under the Defense Health Agency.
The DoD refuted the GAO's statements on its assessments about meeting DoD access standards, saying that as it moves toward a centralized appointment system, it will have a clearer picture of wait times at both military treatment facilities and in the Tricare network.
The DoD also pointed out that its assessors used drive times from patient homes rather than the military hospital, which it called a "more accurate assessment of availability and convenience."
Some members of Congress have called for more details on the military health reform efforts and may include requests for information or changes to the plans in the annual national defense policy bill.
The Senate is set to begin deliberations on its version of the fiscal 2021 National Defense Authorization legislation next week. The House has not announced when it plans to introduce its version, but that is expected later this month.
— Patricia Kime can be reached at Patricia.Kime@Monster.com. Follow her on Twitter @patriciakime.
Related: Troops, Families Say They are Worried About Planned Changes to the Military Health System
© Copyright 2020 Military.com. All rights reserved. This material may not be published, broadcast, rewritten or redistributed.