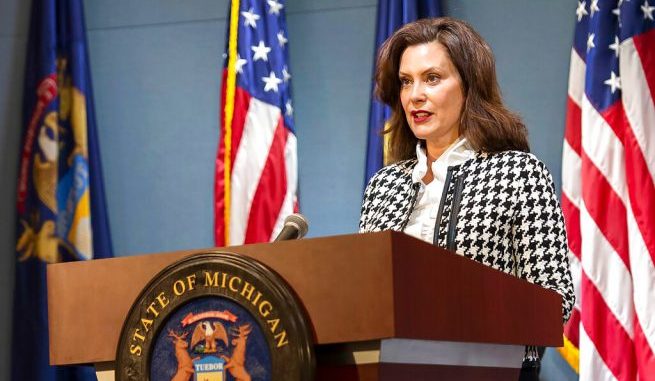 OAN Newsroom
UPDATED 8:10 AM PT — Thursday, May 28, 2020
President Trump said Michigan Gov. Gretchen Whitmer (D) has a "double standard" when it comes to her family and the rest of the state amid mandatory lockdown orders.
Yet she doesn't let people even breath in Michigan. A very bad double standard! https://t.co/A60YxvWFGv

— Donald J. Trump (@realDonaldTrump) May 28, 2020
On Twitter Thursday, the president called attention to how Whitmer's husband recently asked a marina owner if his relationship with the governor would help put their boat first in the water for Memorial Day weekend. He noted the hypocrisy by saying Whitmer "doesn't let people even breath in Michigan."
After initially denying to address the reports, Whitmer said her husband thought he was being funny during a conference this week.
"My husband made a failed attempt at humor last week when checking in with the small business that helps with our boat and dock up north," she stated. "Knowing it wouldn't make a difference, he jokingly asked if being married to me might move him up in the queue…obviously, with the motorized boating prohibition in our early days of COVID-19, he thought it might get a laugh. "
President Trump has called on Whitmer to ease up on her state's coronavirus lockdown orders and make concessions to appease protesters.