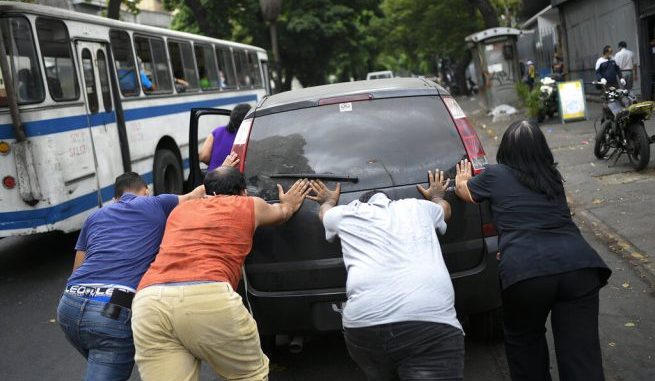 OAN Newsroom
UPDATED 7:04 AM PT — Thursday, May 28, 2020
Venezuelan President Nicolas Maduro is announcing an upcoming increase in the price of gasoline. During a televised address Wednesday, the embattled leader hinted at what would be the first hike in gas prices since 2016.
Despite sitting on the world's largest oil reserves, Venezuela has recently experienced shortages due to an inability to pump crude. This has led to mile-long waits at pumping stations, where people sometimes wait for days to fill their tanks.
The proposed price hike follows the import of gasoline from Iran, which has sent five tankers to Venezuela. Three of those tankers have already arrived.
"The gasoline that we have brought from Iran and from other countries we have paid with dollars," stated President Maduro. "Many people propose to me, and I agree, that gasoline must be paid for."
While the official prices are largely nominal, illicit market prices have reportedly reached $3.00 a gallon.
"I am leading a special team of national consultation, a team of specialists, to see about charging for gasoline, to see the amount to charge for gasoline," continued the embattled Venezuelan leader.
With the announcement of a gas hike looming, protests are sure to follow as residents in the country struggle economically.