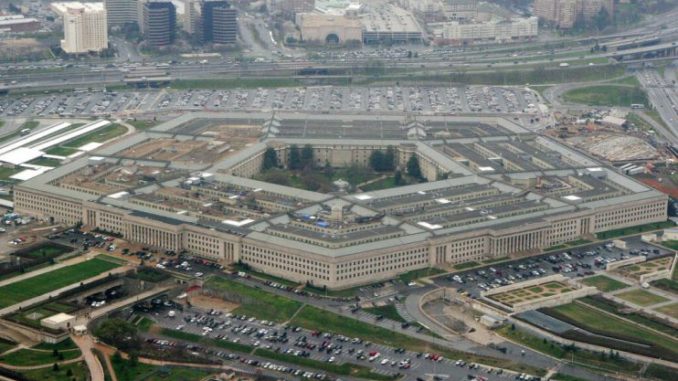 OAN Newsroom
UPDATED 12:15 PM PT — Thursday, May 28, 2020
Senior Defense Department officials are discussing options for opening the Pentagon, as well as other military installations. During Thursday's virtual town hall meeting, Defense Secretary Mark Esper confirmed he is working on three basic landmarks he aims to hit in order to reopen safely.
According to Esper, the goal is to determine whether there is a decrease in cases within a two week period and verify if there is the medical capacity to treat service members.
The secretary also noted the Pentagon is looking into how to take on future outbreaks.
"We will get there, we've made a lot of great progress in the last four or five months," stated Esper. "We've signed out at the Pentagon a handful of memos, which will begin this process, and we will work our way through it."
He announced the military has begun using antibody tests on members who have recovered from COVID-19 to see if their plasma is eligible for treating or preventing the virus in others.
On Wednesday, he told reporters he's taken the antibody test, but has not yet received the results.