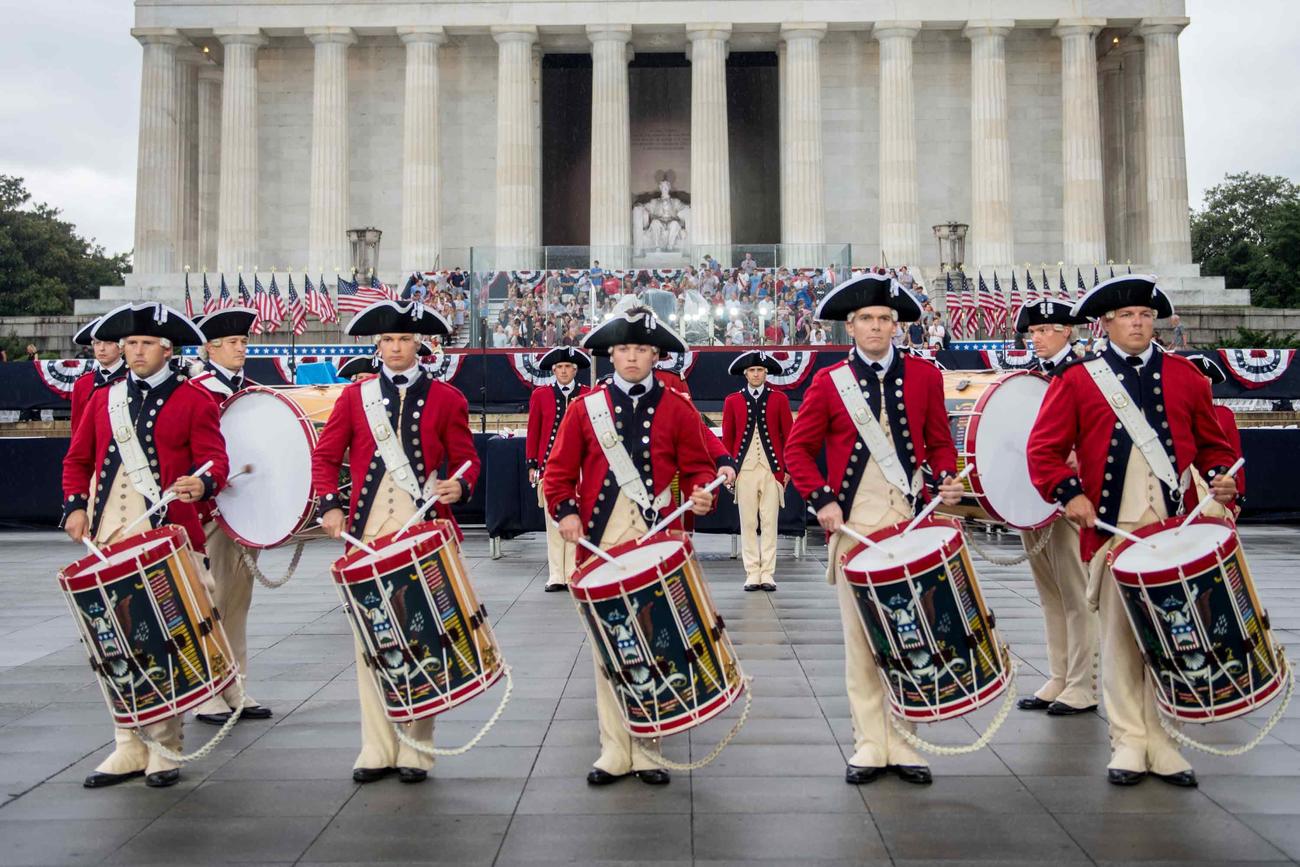 Members of Congress want to know how the public will be kept safe as the White House moves ahead with plans to hold another military-themed Fourth of July event in the nation's capital during the coronavirus crisis.
Ten Democratic lawmakers representing Washington, D.C., Maryland and Virginia sent a letter to Defense Secretary Mark Esper and Secretary of the Interior David Bernhardt expressing concern about their support of an event that could bring thousands of people to the National Mall during the pandemic.
Read Next: Marine Corps to Shut Down, Cut Back 7 MOSs as the Force Prepares for Change
Hosting an event like last year's "Salute to America" festivities, which included military flyovers, vehicle displays and musical performances from Defense Department bands, would have "detrimental impacts," they said in the letter. COVID-19, the illness caused by the coronavirus, could not only spread throughout the national capital region if the event is held, they said, but also to other states if it again draws out-of-town visitors.
"If a similar gathering is planned this year, there is no doubt that it would exceed public gathering best practices and significantly increase the threat of community spread of COVID-19," the lawmakers wrote to Esper and Bernhardt, who oversees the national parks.
The letter was signed by 10 Democratic lawmakers, including Reps. Don Beyer, Jennifer Wexton and Gerry Connolly of Virginia, Rep. Eleanor Holmes Norton of Washington; and Sens. Chris Van Hollen and Ben Cardin, along with Reps. David Trone, Anthony Brown, Jamie Raskin and Steny Hoyer of Maryland.
A Defense Department official confirmed the Pentagon is considering a White House request to support this year's "Salute to America" event.
"It is not unusual for DOD to support such requests with aerial displays, bands, or other ceremonial support," the official, who spoke on the condition of anonymity, told Military.com. "Any potential support would be in coordination with the White House Military Office, the Department of the Interior, and with local authorities."
The White House did not respond to questions about how it would ensure attendees of a "Salute to America" event would social distance during the COVID-19 pandemic. Judd Deere, a White House spokesman, said "there will be an Independence Day celebration this year."
"It will have a different look than 2019 to ensure the health and safety of those attending," Deere said. "The American people have shown tremendous courage and spirit in the fight against this global pandemic just as our forefathers did in the fight to secure our independence, and both deserve celebration on America's birthday this year."
Deborah Birx, the White House coronavirus response coordinator, said last week that the D.C. area had the highest rate of positive COVID-19 tests in the country despite the city and surrounding counties remaining on lockdown orders.
"There is still significant virus circulating here," Birx said in a May 22 press briefing.
In their letter, the lawmakers warned that a big event on the National Mall would be "impossible to put on safely." The cost, which last year ran more than $5 million, also pulls funds from accounts "already under economic strain," the letter adds.
"We urge you to immediately suspend any plans of such an event," the letter says.
— Gina Harkins can be reached at gina.harkins@military.com. Follow her on Twitter @ginaaharkins.
Related: Thunderbirds, Blue Angels Team Up for Dramatic Salute to Coronavirus Responders
© Copyright 2020 Military.com. All rights reserved. This material may not be published, broadcast, rewritten or redistributed.