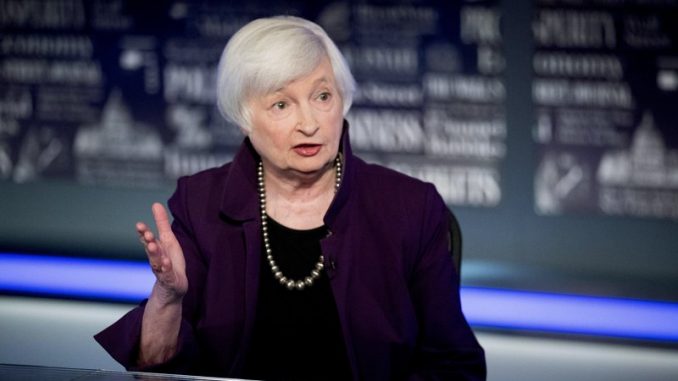 OAN Newsroom
UPDATED 7:49 PM PT – Monday, August 2, 2021
Treasury Secretary Janet Yellen laid out a number of "extraordinary measures" to avoid a default on national debt. In a letter to Congress on Monday, Yellen announced the Treasury suspended investments in retirement services for civil servants and postal workers.
In 2019, Congress voted to suspend the federal debt limit for two years. On Saturday, that suspension expired with an increase in federal debt limit to about $28.5 trillion.
Before heading out for legislative recess, the House failed to address the end of the suspension. Yellen went on to say she was unsure how long the Treasury would be able to maintain these measures in order to buy more time for Congress to address the issue.
"It's like a game of chicken. We see in the U.S. two cars heading towards each other like they're gonna crash. One car has to swerve first, otherwise they'll crash," she explained. "So we're gonna see instead, both sides pulling away at some of their demands, probably postponing certain things, trying to negotiate and see which side wins first."
#NEW Letter from Yellen to Pelosi on debt ceiling after Congress failed to address the issue before recess pic.twitter.com/axcX7XZv9L

— Greta Wall (@GretaLWall) August 2, 2021
The U.S. has been able to avoid a default for over 30 years with the federal government occasionally shutting down until a deal was made. The Congressional Budget Office estimated the measures to free up over $340 billion in borrowing capacity, along with the Treasury's current balance of $459 billion.
If Congress takes no action, those funds will last until late October or early November.