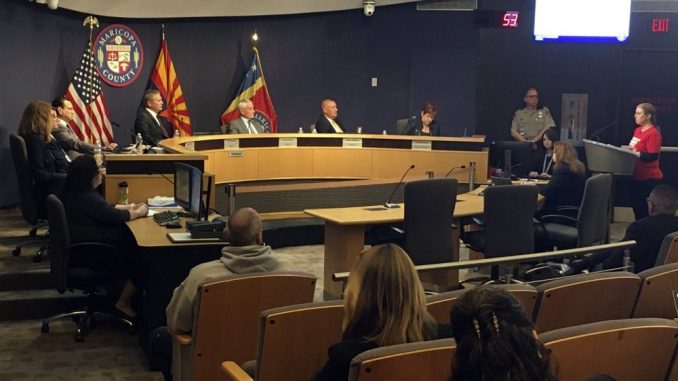 OAN Newsroom
UPDATED 7:07 PM PT – Monday, August 2, 2021
Election officials in Maricopa County, Arizona issued a confrontational response to election audit subpoenas by the state's Senate. In a letter on Monday, Maricopa Board Chairman Jack Sellers claimed the 2020 election was "over" and asserted it was "free" and "fair."
Sellers failed to address the Senate's requests to turn in routers and voting machines for forensic examination. He also threatened legal action in case the audit revealed any fraud or wrongdoing by Maricopa officials.
Arizona GOP chair Kelly Ward said Sellers's response was unacceptable and vowed he would be held to account for such blatant defiance of legal subpoenas.
"All passwords, access keys and tokens required to examine the tabulating machines be turned over to the Arizona state Senate by August 2," she explained. "Maricopa County said they don't have access to those tokens, they don't have those passwords. Only their election vendor does."
America's Audit Team completed the machine count of the ballots. Liberal Democrat Adrian Fontes, who ran the Maricopa County 2020 election, was given softball questions by fellow Dems in Congress. They should have asked this question. #AmericasAudit #ArizonaAudit @kelliwardaz pic.twitter.com/uH3uwzvofP

— Arizona Republican Party (@AZGOP) July 30, 2021
Dominion Voting Systems issued a similarly defiant response to the state senate subpoenas the same day. State senators have been expected to hold Maricopa officials in contempt over their obstruction of the audit.