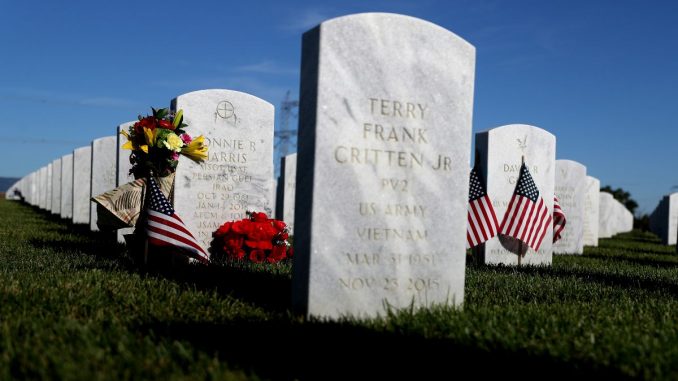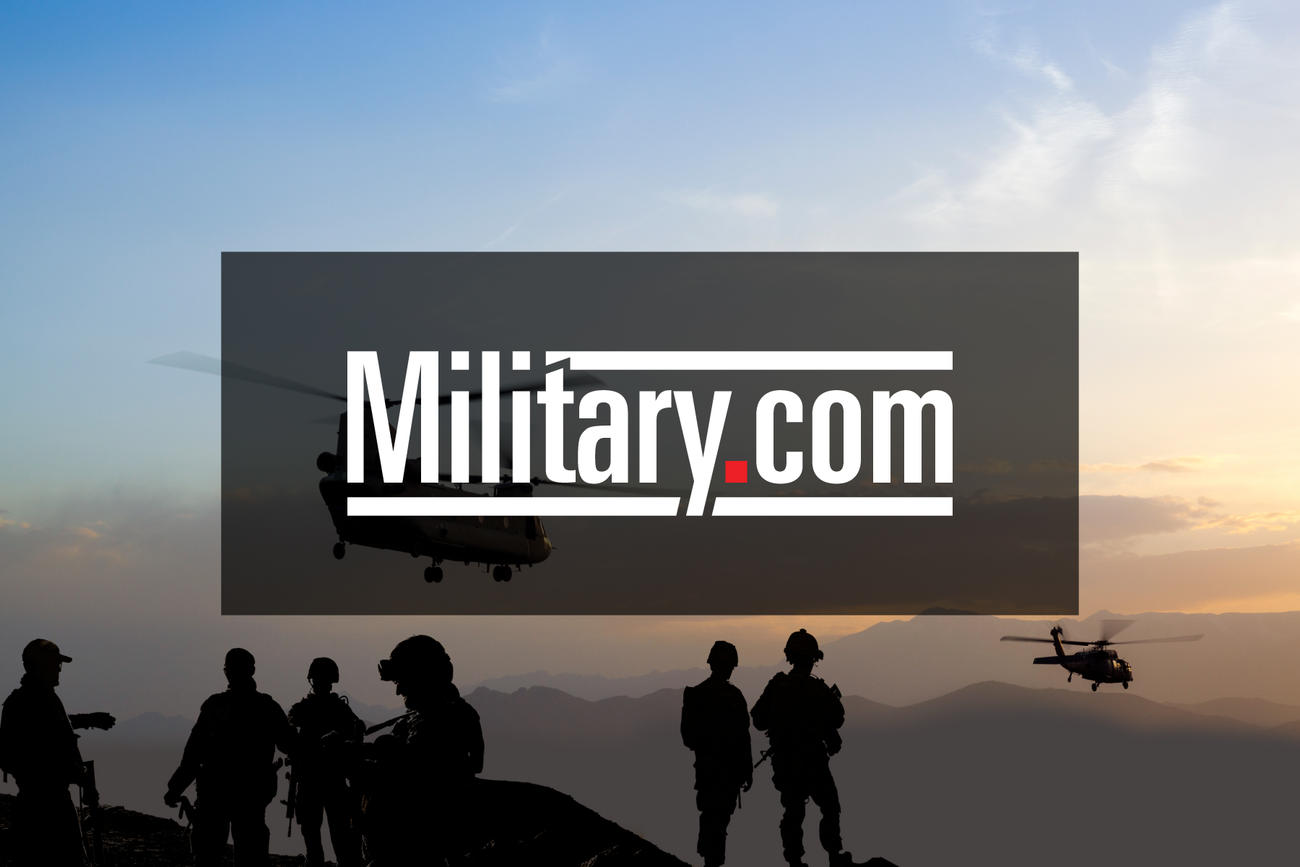 With four close relatives who served in the armed forces buried in the Pennsburg cemetery near her home, Diane Stevens couldn't bear the thought of Memorial Day passing without the Stars and Stripes flying at their graves.
Like many of life's reliable spring rituals, the solemn tradition of veterans and Boy Scouts strolling quietly through cemeteries to mark veterans' graves was upended in Montgomery County this year.
The county commissioners chose to delay distribution of nearly 60,000 American flags purchased by the county's Office of Veterans Affairs, citing a need to discourage large gatherings to slow the spread of the coronavirus. Normally they're handed out before Memorial Day to dozens of veterans groups and Scout troops to decorate graves in more than 200 cemeteries across Montgomery County.
"In my heart, I had to do everything I possibly could to make sure our veterans' graves had flags for Memorial Day," said Stevens, president of Pennsburg Borough Council.
So she turned to her community and collected more than $1,800 to buy nearly 1,500 flags from a Western Pennsylvania manufacturer. After buying the flags, she had $815 left over, which she donated Saturday to Veterans Brotherhood, a Pennsburg nonprofit that helps veterans struggling with poverty and homelessness.
In addition to donations from individuals, Willow House Paints in Gilbertsville, Pennsburg funeral directors Frank and Donna Falk, The Valley Cafe in Pennsburg, Valley Lock and Door in East Greenville and Mullaney Law Offices in Red Hill contributed, Stevens said.
Volunteers from several veterans groups fanned out last week to place flags in six cemeteries throughout the Upper Perkiomen Valley from Sumneytown to Palm.
Orders to put life on hold have been politically polarizing during the coronavirus pandemic and Montgomery County's decision to hold on to the flags was no exception.
County commissioners Chairwoman Dr. Valarie Arkoosh said the county's Office of Veterans Affairs determined it would be safer to delay the distribution of flags until before July 4, when communities can honor veterans with less risk of spreading the coronavirus.
"We appreciate the feedback that we have received on this decision, some of which has been positive, but fully acknowledge the frustration that has been expressed by some VFW Veterans groups," Arkoosh said in a written statement.
With 6,500 cases and 633 deaths as of Sunday, Montgomery County has been hard hit by the virus, second in Pennsylvania only to Philadelphia.
In recognition of Memorial Day, the county has planned virtual events to honor veterans. On the green outside the Montgomery County Courthouse, 72 black-masted flags will be placed, each representing 1,000 veterans laid to rest in the county. The county will also publish online tributes on social media pages.
"It goes without saying that family members can visit the graves of their loved ones and place flags on Memorial Day. We just ask that if members of different households are doing this together, they wear masks and practice physical distancing," said Arkoosh, who is a Democrat.
The decision drew sharp criticism from minority Republican Commissioner Joseph Gale.
"It's mind boggling that Pennsylvanians are allowed to golf but you can't put out flags," he said.
Like Stevens, Gale turned to his community to raise $7,000 for flags to decorate cemeteries in southeastern Montgomery County.
He joined members of a Conshohocken VFW post to decorate graves this month, but drew fire from Arkoosh when TV news coverage showed him not wearing a mask.
Adding to the controversy, Commissioner Ken Lawrence tested positive for the coronavirus a week earlier. Although Lawrence had no symptoms, he had contact with Gale, who Arkoosh said refused to be tested.
"I am putting on my doctor hat when I say the following. Commissioner Gale is known to have direct exposure to someone who is confirmed positive with COVID-19," Arkoosh said at a May 18 news conference.
He responded, "It's enough already with the mask shaming, the mask bullying and creating mass hysteria. You don't need a hazmat suit, gloves and a mask to put American flags outdoors at a cemetery."
On Saturday, Stevens put on a mask and joined other volunteers to place flags at St. Mark's Lutheran Cemetery in Pennsburg, the resting place of Stevens' father, grandfather, uncle and the father of her adopted sister.
She said her father, Harold Romeike, was awarded a Bronze Star for his service as an Army Air Corps radio operator and gunner in the World War II offensive against Japan. Her grandfather, Charles Bitting Weyand, served in the Army in World War I, as did her uncle Charles E. Romeike, who died by suicide upon returning from battlefields of Europe. Charles Johnson, her adopted sister's father, also served with the Army in World War II and was awarded the Purple Heart after being shot in the leg, Stevens said.
Three other relatives who served in the world wars and Vietnam are laid to rest elsewhere, she said.
"It was a disgrace to our veterans who sacrificed for our country to think they might not be honored," Stevens said.
Among the volunteers were more than two dozen from Tails of Valor, Paws of Honor, which trains service dogs for veterans suffering post-traumatic stress disorder, traumatic brain injuries and physical disabilities.
Heather Lloyd, who started the nonprofit after befriending a homeless veteran, said Memorial Day took on a new significance this year as her own son left for Army Ranger training, and she jumped to help when she heard that Stevens was working to ensure veterans were recognized.
"I think that was absolutely wrong," Lloyd said of the county's decision not to provide flags. "Our veterans are the reason we have the freedom that we have and they're still out there fighting."
Stevens said she hates to think the decision not to distribute the flags was political and believes that county leaders erred on the side of caution. She noted that the Boy Scouts of America also advised its troops to avoid group activities.
But she sided with Gale, saying social distancing in the wide open spaces of a cemetery was not a concern.
"I just don't think they properly thought this out," Stevens said. "This could have been done without worry."
This article is written by Peter Hall from The Morning Call and was legally licensed via the Tribune Content Agency through the NewsCred publisher network. Please direct all licensing questions to legal@newscred.com.
© Copyright 2020 The Morning Call. All rights reserved. This material may not be published, broadcast, rewritten or redistributed.