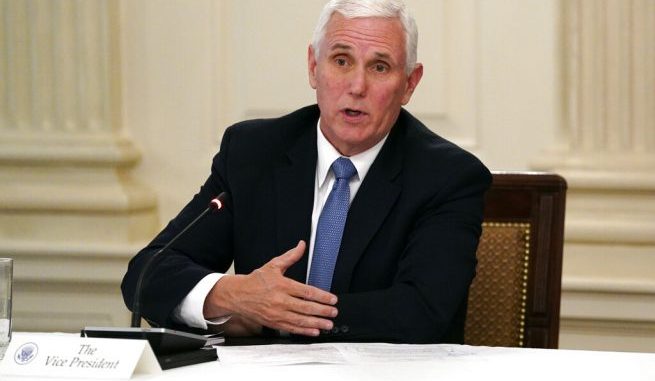 OAN Newsroom
UPDATED 2:40 PM PT — Saturday, May 23, 2020
Vice President Mike Pence has announced the U.S. will hold China accountable for its role in the COVID-19 pandemic. On Saturday, Pence stated "China let the world down" with their lack of transparency when the virus first broke out in Wuhan.
He claimed the country withheld critical information from the CDC and the rest of the world that could have significantly helped contained the virus.
The vice president reaffirmed the Trump administration will ensure this won't happen again.
"We're going to continue to demand that the World Health Organization enact the kind of reforms that will ensure, going forward, that what the world needs to know about any potential health threat, we'll know in the future," stated Pence.
In recent days, the U.S. has taken a strong stand against Chinese military activities and the country's treatment of Uighur Muslims. The U.S. also recently added dozens of Beijing companies to an economic blacklist, all of which had ties to efforts to spy on Muslims.