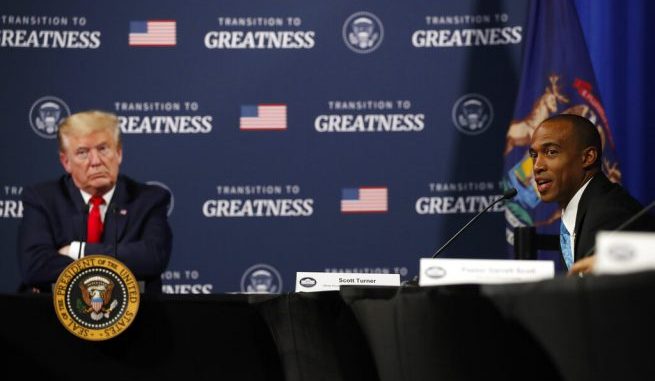 OAN Newsroom
UPDATED 3:05 PM PT — Saturday, May 23, 2020
Former NFL player-turned-politician Scott Turner has highlighted the president's efforts in combating COVID-19. On Saturday, the executive director of the White House Opportunity and Revitalization Council discussed how he and his colleagues are contributing to the fight.
"The White House Opportunity and Revitalization Council has been inside of the distressed communities over the past year, making sure we bring revitalization and new energy to those forgotten places, to those forgotten people in our country that are so vital to the success of America," explained Turner.
The council was established by President Trump's executive order in 2018 for the purpose of encouraging investment in urban and low-income areas. More recently, its focus has shifted to equipping vulnerable communities with the tools to combat the invisible enemy.
"We have retooled, refocused and refashioned different sectors of our society to attack this enemy that we know as COVID-19," said Turner.
The council has also provided those communities with opportunities to overcome the economic impacts of the pandemic shutdowns, which have led to mounting unemployment across the nation.
"We will continue to come inside these communities, partner with you, the American people, to make sure that we have victory against this enemy," added Turner. "We will be victorious together."