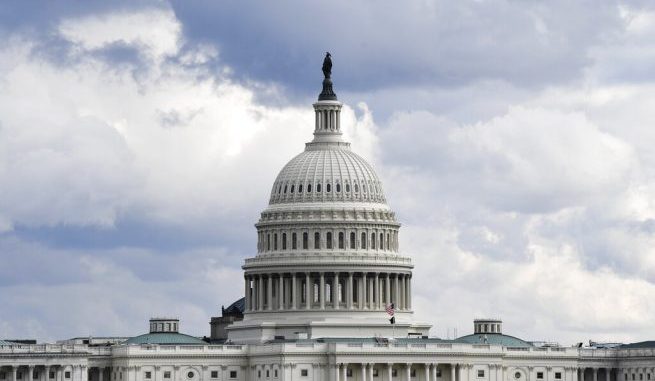 OAN Newsroom
UPDATED 4:22 PM PT — Saturday, May 23, 2020
House Republicans are turning up the heat as they look to gain control of the lower chamber. California congressman Mike Garcia and Wisconsin congressman Tom Tiffany recently secured seats in House of Representatives for the GOP, gaining a decisive win over their Democrat challengers.
These wins indicated a different landscape than what analysts previously predicted, suggesting a scenario in which Republicans may take back the House.
"Early indications in these races show what will happen in November. What's interesting to me is that the Democrats aren't talking much about it, because they planned on winning these two seats. A whole different change is arising." – Kevin McCarthy, House Minority Leader (R-Calif.)
Minnesota Rep. Tom Emmer, who chairs the National Republican Congressional Committee, wrote to GOP representatives after the special elections, saying the tide could turn. He highlighted Garcia's victory in California's 25th district. The congressman recently won back the seat, which was flipped by the Democrat Party in 2018 after being held by Republicans for around 25 years.
Garcia's victory was the first congressional seat in the state to be flipped from blue to red since 1998.
According to House Minority Whip Steve Scalise, this is a wake up call for experts, who discounted Republican momentum.
"You are seeing the leading edge of it right now. People want reform, they want our country to get back up on its feet again. That means government needs to be responsive to the citizens of this country, and that's what I will fight for." – Tom Tiffany, U.S. Representative (R-Wis.)
GOP leaders have called on supporters to back Republican candidates, who are challenging Democrats in swing states such as Pennsylvania and Georgia. They have stressed this is how they won in California and Wisconsin.
They also claimed the party doesn't need to match Democrat spending, but they need to effectively allocate resources to help Republican candidates win their respective districts.
Leaders have urged party members to "step on the gas" for the next six months, in hopes continuing recent successes through the general election in November.