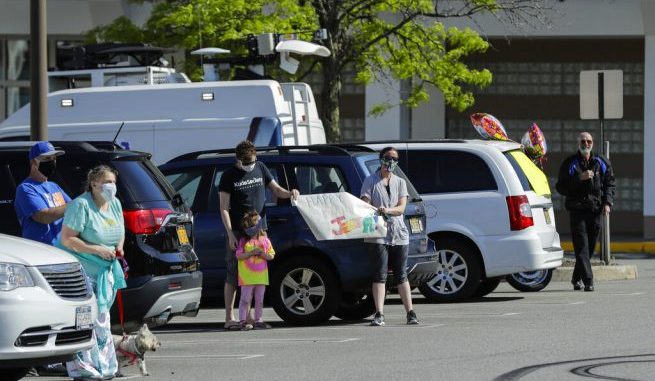 OAN Newsroom
UPDATED 2:45 PM PT — Thursday, May 21, 2020
Columbia University has suggested nearly 36,000 coronavirus deaths could have been prevented if lockdowns were enforced one week earlier. According to their recent study, social distancing and stay-at-home orders greatly helped reduce the spread and fatalities of COVID-19.
Scientists have said if measures were implemented seven days before March 15th, when most states enacted them, the U.S. could have avoided 700,000 COVID-19 cases and thousands of deaths.
However, President Trump has disputed the study, noting Columbia's research is political and didn't factor how difficult it was to begin implementing restrictions.
"Everybody fought me on that, they didn't want it. Nancy Pelosi, a month later, was dancing in the streets of San Francisco in Chinatown so that people wouldn't believe what's happening. I don't even blame that, but I was way early. Columbia is an institution that is very liberal. I think it's just a political hit job, if you want to know the truth." – Donald Trump, 45th President of the United States
The government began to enact restrictions in mid-March, nearly two months after the first cases of coronavirus were reported in the U.S.
Columbia researchers claimed they reached their findings by studying virus transmission rates from mid-March until the beginning of May.
MORE NEWS: CDC Releases Detailed Reopening Guidelines