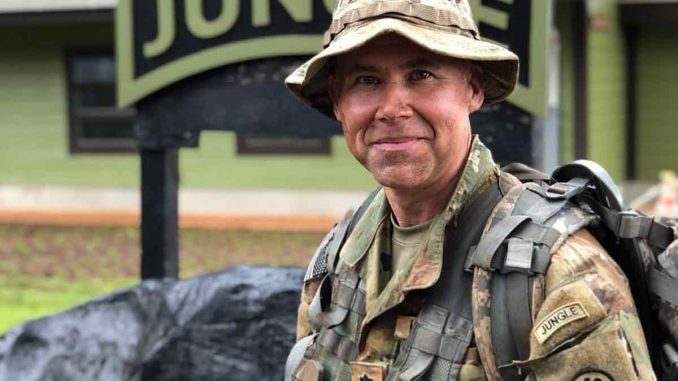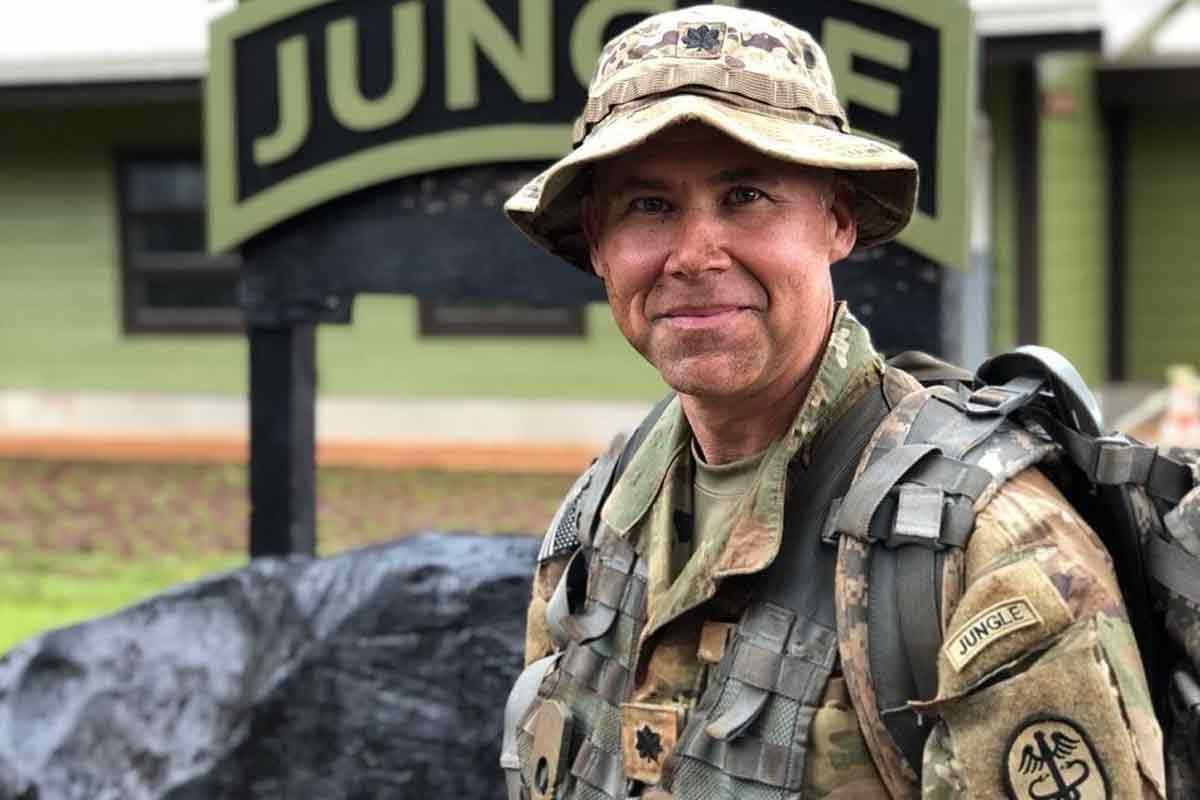 The U.S. Army has finally approved an official tab for soldiers who sweat their way through the Jungle Operations Training Course (JOTC).
Eighth Army soldiers serving in the Pacific area of operations are now authorized to wear the jungle tab upon graduating from the 20-day JOTC, which focuses on small-unit tactics, waterborne operations and survival in the thick, insect-infested jungles of Hawaii, according to a recent service news release.
Read Next: B-1 Bomber May Become the New Face of US Military Power in the Pacific
During the Cold War, JOTC was located in the jungles of Panama, but it closed in 1999 when the United States returned the land to Panama. Currently, JOTC — which was stood up by the 25th Infantry Division at Schofield Barracks about seven years ago — is open to all soldiers, but priority is given to troops serving with U.S. Army Pacific Command.
The jungle tab evolved from a jungle expert patch, which later became the jungle expert tab — both of which saw limited wear. The wear regulations for the new jungle tab are part of a policy that Gen. Paul LaCamera, USARPAC commander, signed in February, according to the release.
The new policy also allows soldiers serving in the Pacific area to wear the Arctic tab after completing the Northern Warfare Training Center's Cold Weather Leaders Course and the Cold Weather Orientation Course, the release states.
Similar to the Ranger tab, the jungle and Arctic tabs will be worn on the left sleeve of the Operational Camouflage Uniform, directly over the unit patch, according to the release. The tabs are not authorized for wear while serving in a temporary duty assignment outside the USARPAC area of operations or while serving on deployment.
During JOTC, soldiers learn to live in the jungle and navigate steep, rugged terrain under hot and humid conditions.
About 30 to 40 percent of the students do not finish the course, Capt. Matthew Jones, then commander of the course, said in a 2017 Army news release describing JOTC.
Soldiers learn basic jungle survival skills such as building shelters from natural materials and crossing water obstacles, according to the 2017 release. The thick vegetation forces small units to move in single file rather than the traditional wedge formation.
"There are long movements over steep terrain," Jones said in the release. "And if you get wet the first day, you'll be wet for the next five days. It wears on you. People drop out."
— Matthew Cox can be reached at matthew.cox@military.com.
Related: Army Debuts Redesigned Arctic Tab As It Shifts Focus to Cold-Weather Training
© Copyright 2020 Military.com. All rights reserved. This material may not be published, broadcast, rewritten or redistributed.