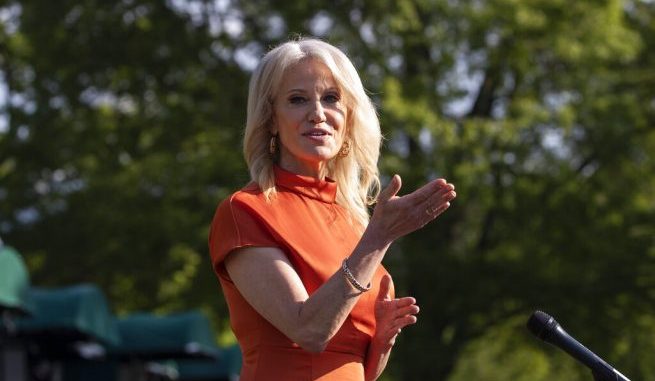 OAN Newsroom
UPDATED 1:25 PM PT — Wednesday, May 20, 2020
The White House has denied reports from CNN, which claimed CDC officials are being "muzzled" by the administration. On Wednesday, counselor to the president Kellyanne Conway shot down questions regarding the report.
The report cited internal documents and unnamed health officials within the agency, which claimed the White House has been putting politics before science.
Conway downplayed the reporting and questioned the validity of those leaked reports.
"Nobody is muzzling them, but I do wonder why some people there leak. As the United States of America's infectious disease agency, we want them on the front lines. Dr. Redfield has been a full member of the task force since day one…he's doing a fantastic job. I would ask those who really do care about the public's health, as we all do, to tell us if there's an issue, and not always CNN or the press."
– Kellyanne Conway, Counselor to the President
She also noted Director Redfield continues to be an outspoken voice at the White House regarding the COVID-19 response.