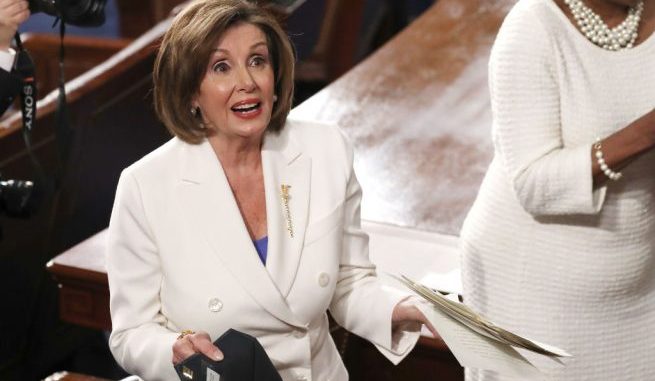 OAN Newsroom
UPDATED 7:25 PM PT – Wednesday, November 18, 2020
Rep. Nancy Pelosi (D-Calif.) has signaled this may be her last term as Speaker of the House. During Wednesday's news conference, Pelosi hinted that she plans to abide by an agreement she made in 2018 to serve only four more years as the House Speaker.
House Dems have made their leadership choices for the 117th Congress:
• Speaker – Nancy Pelosi
• Majority Leader – Steny Hoyer
• Majority Whip – Jim Clyburn
• Assistant Speaker – Katherine Clark
• Caucus Chair – Hakeem Jeffries https://t.co/MJR9cgTKRK pic.twitter.com/2FzpkarMhR

— POLITICO (@politico) November 18, 2020
"Well, let me just say that when that conversation took place there was a move to put limits on the leadership and the chairs of committees," House Speaker Pelosi stated. "They said they were going to do it. They didn't do it. What I said then is whether it passes or not, I will abide by those limits that are there."
Her comments came just after Democrats chose Pelosi to serve a seventh and eighth year as Speaker of the House.