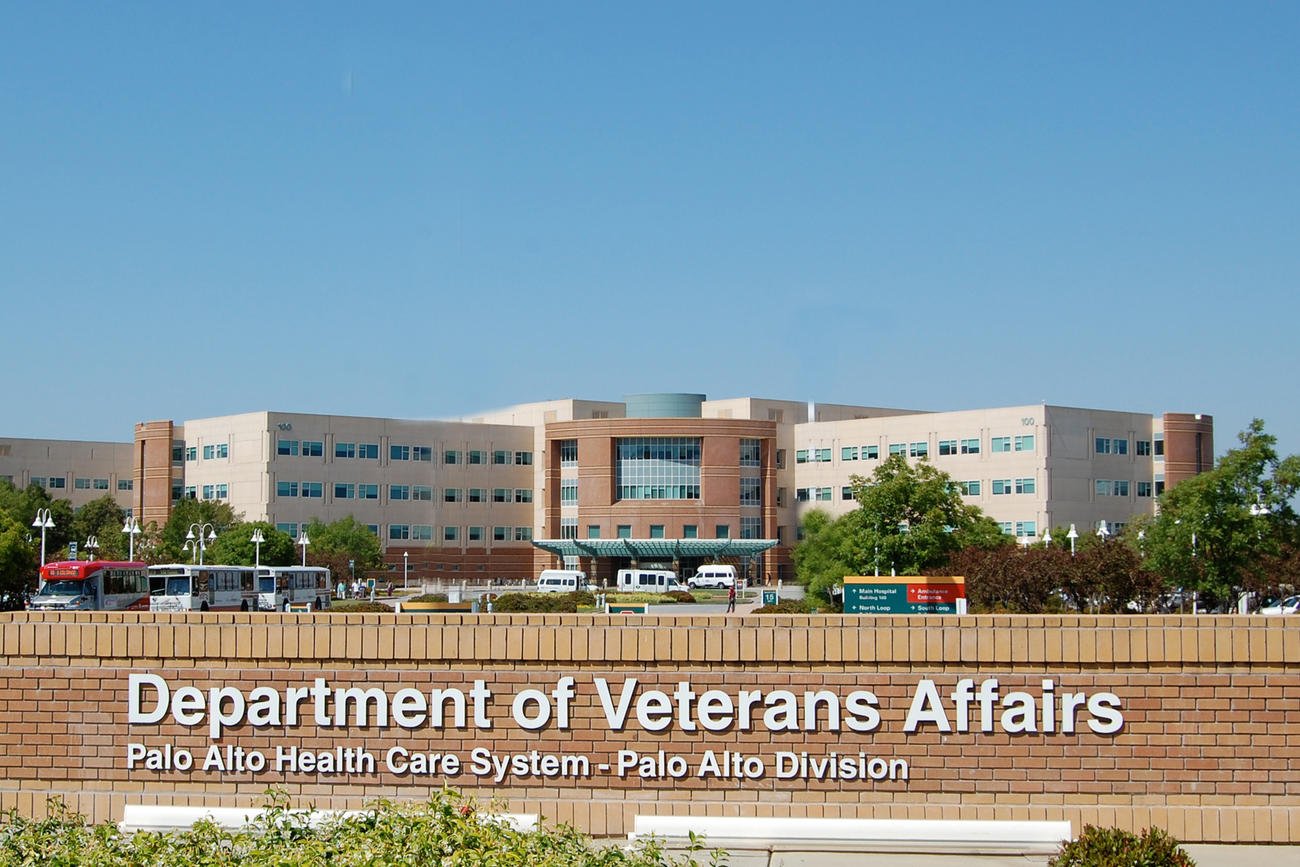 A federal grand jury indicted the former chief of cardiology at the Department of Veterans Affairs' Palo Alto Medical Center on charges of sexual battery, alleging that he assaulted another VA doctor when the two worked together at the hospital in 2017.
Dr. John Giacomini, 71, of Atherton, California, was indicted last week on charges that he engaged in unwanted and nonconsensual sexual contact with a subordinate physician in December 2017.
Read Next: Group Threatens to Sue VA Over Nazi Symbols in National Veterans Cemeteries
He had been chief of the hospital's cardiology department for 30 years and also was a professor of cardiovascular medicine at Stanford Medical School.
The Palo Alto Daily Post reported that Giacomini was placed on administrative leave from Stanford in June 2018 when a complaint was filed against him, prompting an investigation. He has since been dismissed by Stanford.
He also is no longer on staff at the VA hospital. The medical center did not respond to a request for comment or questions on when Giacomini left the VA.
He was released on $200,000 bond and currently works as a consultant at Sequoia Hospital in Redwood City, California, under supervision by the U.S. Pretrial Services Office in San Jose.
According to documents obtained by the Daily Post, Giacomini engaged in "behaviors of a sexual nature" with the employee after she told him she did not want to have a relationship with him other than being friends.
The investigation also found that Giacomini may have propositioned another female subordinate at the VA.
Throughout the investigation by the VA Office of Inspector General, Giacomini maintained that the contact was consensual.
Anthony Brass, Giacomini's attorney, said Tuesday that the indictment is "perplexing." He added that he had not seen the new court documents, which remain sealed. But based on the investigation, he said, it "appears this would be a federal harassment lawsuit and not a criminal case."
"We are still surprised that a federal charge would come this long after the conduct," Brass said. "I thought there would be a sense of urgency about the case" if Giacomini was considered a threat to others.
Since the alleged conduct occurred on VA property, the VA Office of Inspector General referred the case to the U.S. Attorney's Office for federal prosecution.
If convicted, Giacomini faces a maximum sentence of two years in prison and fines up to $250,000, as well as restitution.
He is expected to make his first court appearance July 7 in U.S. District Court of Northern California.
The indictment was the second involving sexual assault at a VA medical center last week. A former physician at the Beckley Veterans Affairs Medical Center in West Virginia was indicted on charges he sexually abused male patients at the facility over the span of six months.
— Patricia Kime can be reached at Patricia.Kime@Monster.com. Follow her on Twitter @patriciakime.
Related: Sexual Assault Reports, Harassment Complaints Rise in the US Military
© Copyright 2020 Military.com. All rights reserved. This material may not be published, broadcast, rewritten or redistributed.