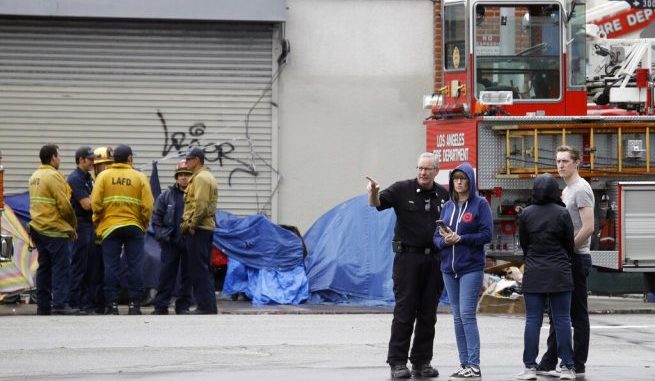 OAN Newsroom
UPDATED 7:24 AM PT — Wednesday, May 20, 2020
Officials are carrying out an investigation into an explosion in Los Angeles, California. The explosion took place Saturday at a warehouse hosting the operations of Smoke Tokes, which is a vape and marijuana accessories manufacturer.
50 investigators have been deployed by the Bureau of Alcohol, Tobacco, Firearms and Explosives in order to ascertain the source of the explosion.
BREAKING: At least 10 firefighters "down," multiple buildings on fire after explosion in downtown Los Angeles pic.twitter.com/C23f6ausYq

— BNO News (@BNONews) May 17, 2020
According to city authorities, 12 firefighters were injured while responding to the fire. Eight of them have been released from the hospital already.
"Thanks to the great medical professionals, the courage of the firefighters, all of them are alive still today and we expect all of them to live," stated Los Angeles Mayor Eric Garcetti. "The toughest injuries, there was surgery on today for one of our firefighters and that went well and we now still have four that are hospitalized, three at County-USC and one out here in the Valley."
The mayor also said the city is working to determine whether the company was operating under a legal license.