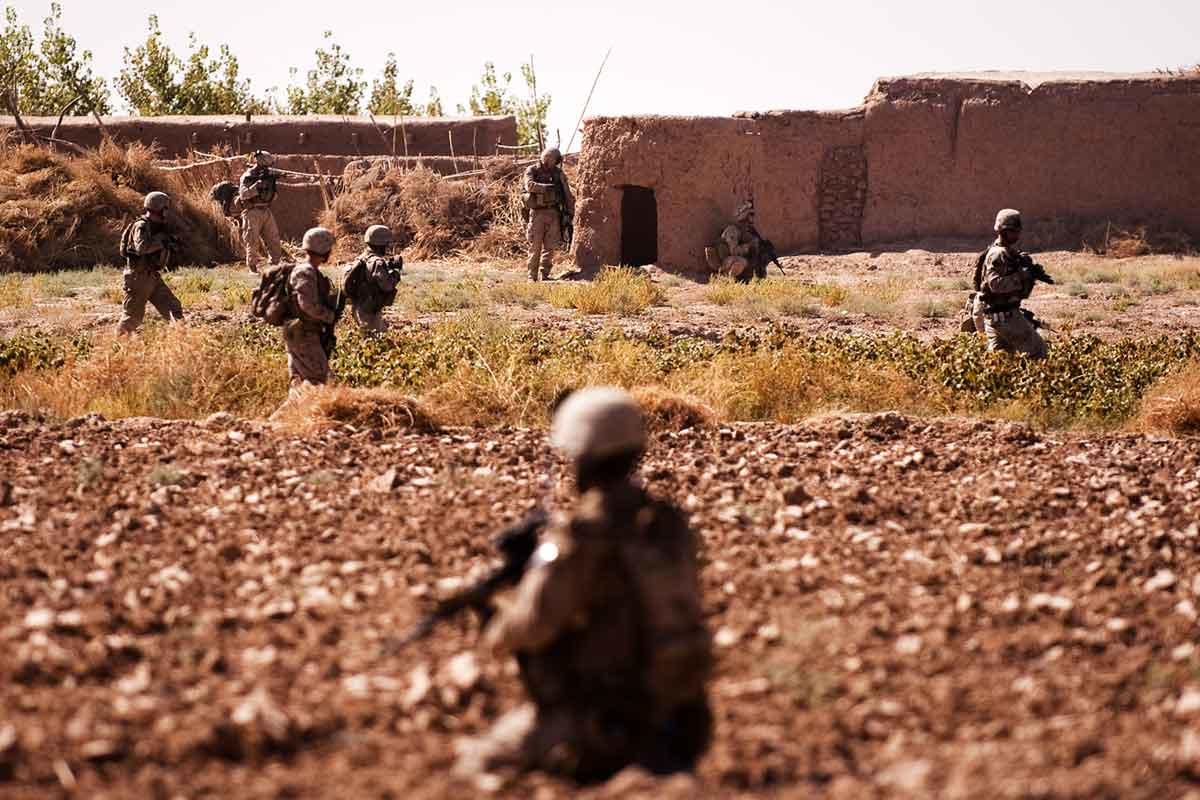 If military leaders had properly studied the situation in Afghanistan and Iraq upfront, the wars might have been more successful, said a Marine two-star general who oversees the service's training and education command.
That's one of the reasons the Marine Corps has its first new doctrinal publication in nearly two decades. The 81-page doctrine lays out a path for creating a culture of learning throughout Marines' careers — driven, in part, by missteps military leaders have made during the country's longest wars.
Read next: Group Threatens to Sue VA over Nazi Symbols in National Veterans Cemeteries
The effort was led by Maj. Gen. William Mullen, who led troops in Fallujah, Iraq. Mullen co-wrote a book about how U.S. forces had captured that city in 2003, only to have it retaken by insurgents. The U.S. took Fallujah back in 2004, but it fell into the Islamic State group's control a decade later.
Lessons from the Vietnam War, Mullen told reporters Tuesday, should have better informed strategy after 9/11.
"The frustrating part was we had similar problems in Iraq and Afghanistan, and I kept thinking to myself, 'We really have learned much,'" he said. "So that goes back to … how do we get Marines to understand the why behind learning?"
Warfare is growing only more complex, Commandant Gen. David Berger wrote in the foreword to the new learning doctrine, and Marines must not neglect their professional skills.
"The nature of war carries a combination of fear, uncertainty, ambiguity, chance, horror and, above all, friction that Marines must prepare to counter," Berger said. "Marines must seek out education and training opportunities that simulate these conditions."
The learning doctrine has four chapters centered around the warfighter. It includes sections on problem solving, professional expectations, creating good learning environments, and the role leaders play in promoting professional learning through example.
The need for learning doesn't end at a certain rank, Mullen said. While some of the headline-grabbing scandals during Iraq and Afghanistan involved junior troops mistreating prisoners or corpses, he said mistakes were made at much higher ranks, too.
"Intellectual demands get greater as you get more senior in rank," he said. "Unfortunately, you got less time to prepare for those things, so if you don't have a base … of knowledge and experience that gives you the wisdom to deal with those things, you're behind already."
That's a message Mullen pushed in the fall when he gave a presentation to Marines on the importance of professional military education. He cited Army Gen. William Westmoreland, who commanded U.S. forces in Vietnam for four years and has been criticized for losing the war.
Westmoreland, Mullen said, failed to figure out the type of war they were fighting and how to win it.
"And we almost did it again in Iraq," he said. "… Too many people went there with a vision in their mind of what they wanted to do, the type of fight they wanted to fight, regardless of the reality on the ground. Some people would say the same thing is going on in Afghanistan."
Marines can no longer count on having the technological edge on the battlefield, Mullen said, as equipment gets easier to make and get. Now, they must maintain the intellectual edge.
The Marine Corps is revamping some of its PME courses to train its warfighters to think on their feet and rethinking the role professional development should play in promotions.
"The entire emphasis is pushing toward challenging them on tactical decision-making, getting Marines to understand the principles of what we're talking about in [the new learning doctrine]," Mullen said.
"You've got to be on top of these things," he added. "The more competitive you are, the better you are, the more chance you have of moving up in this organization. If you can't figure that out, you're rapidly going to find out you're no longer a part of this organization."
— Gina Harkins can be reached at gina.harkins@military.com. Follow her on Twitter @ginaaharkins.
Related: Marines and Sailors Could Soon Get College Credit for Military Education
© Copyright 2020 Military.com. All rights reserved. This material may not be published, broadcast, rewritten or redistributed.